How To Write A Blog Introduction That Rocks (9 Tips In 2023)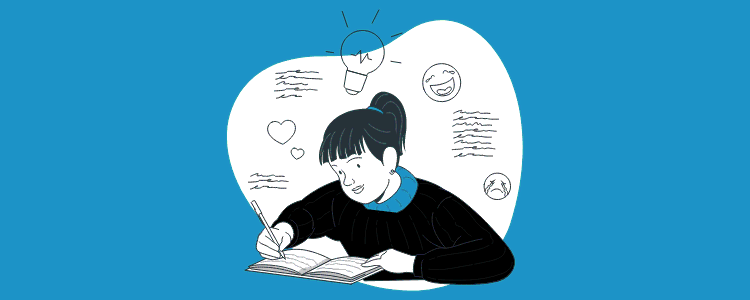 Whether it is a blogging world or a college life, I am frequently asked, "How to write a blog introduction that crashes the server & forces you to upgrade your hosting?"
Well, it was not easy for me either when I started as a blogger blindfolding all the worries behind me. But then, my eye caught some of the most satisfying tactics to make your blog introductions terrific.
There are many mistakes that I made & some important elements that I omitted to write on my intros.
To make sure that you avoid the same mistakes, I have come up with full-proof packed 9 best tips for writing linchpin blog post intros every time.
Let's begin.
How To Write A Blog Introduction?
1. Write For Your Spectators
Blog Introduction being one of the most crucial parts of your blog post needs to be written for your target audience.
You cannot expect them to stay on your post for a long time if it doesn't seem to interest them or is written only for the search engines.
Writing for your audience is to personalize your relations while writing.
And when I say about writing to your spectators, I mean that you should write only for one person at a time.
Not a flock of people will be reading your article from a single device. Therefore, using words like 'you' & 'I' will help your readers feel welcomed & motivated to read further.
Here is one of the best examples of writing for your audience by Ankit Singla from Master Blogging.
This is not a hard skill to learn. All you need is writing in a way that resonates with your readers & they will only leave your article after reading it to the end.
Therefore, welcome them & they will nicely greet your blog.
2. Ask Questions
Asking questions creates a spark of curiosity in one's mind.
Not only can you learn more from asking questions but also prevent the other person from getting bored.
Similarly, blog post intros should be writing in such a way where you can ask a certain question to your reader & the answer to that question will be answered throughout the blog post.
Do not write any type of question like "How are you?" because you are not writing a WhatsApp text message.
Ask questions in a way that fits in your readers' minds & they will get satisfaction and will feel that you understand their emotions.
Again, don't get over-emotional. Put on a limit.
Here is an example from one of the WPbeginner's posts:
There are countless good blogs from where you can take enough inspiration while writing perfect introductions.
Lastly, questions break the long paragraphs into short & do a great job of maintaining white space which is a good & clean design.
3. Use Bucket Brigades
If you are blogging for a while, you may have heard some terms called "bounce rate" & "dwell time".
These are some of the most important factors that affect your organic rankings.
Dwell time – It is the total time spent on a specific page before returning to the SERPs page. In short, the longer the dwell time, the better it is.
Bounce Rate – It is a rate at which the user jumps back from your site to the search results after taking a certain action or without taking any. In short, the lesser the bounce rate, the better it is.
I know this may be hard to consume for some but don't fret. The only thing that you need to focus on to get these metrics right is on increasing time spent on your blog posts by your users.
And how do you do that?
Through bucket brigades.
Bucket brigades are short one-line sentences that help increase the attention of your readers just like asking questions.
Bucket brigades were originally developed as an old-school copywriting strategy & were mostly used in a sales letter.
Here is a list of bucket brigades borrowed from Backlinko that you can use on any types of post:
Here's the deal:
Now:
What's the bottom line?
You might be wondering:
This is crazy:
It gets better/worse:
But here's the kicker:
Want to know the best part?
Yeah, some of them may include questions too. I would suggest you use them at least 4-5 times on every post where you think a reader will lose interest & exit your blog.
To know where will a reader lose interest, you will need to be a reader itself. After completing writing the whole article, proofread it loud for a clearer understanding.
Bucket brigades are a thing.
4. Promise To Solve Your Viewers Pain Points
Every article of yours must be based on some intent. In short, it should solve at least some kind of problem that a reader is facing.
After reading your post, a reader should either be satisfied, motivated to take action, or entertained. This will create a brand for your blog and they will remember your writing for a cause.
To solve your readers' problem, you must know the user intent of a specific topic on which you want to write.
User intent or search intent is the main goal of a user.
For example: When a user types any keyword in Google, he has some intent behind it. It may be gaining information on a new topic or searching for a product review.
In short, there are four types of intent to be exact:
Informational
Navigational
Commercial
Transactional
Your job is to find out the user intent of your topic & solve it in the best possible way. In fact, search intent is one of the most important factors which decide your Google rankings according to search metrics.
Solving problems will help your readers gain more trust in you.
Also, other bloggers would want to connect with you if you are a problem-solving blogger.
Here is an example of one of my own posts on Blog Launch Checklist in solving a reader's pain point:
5. Keep It Short & Sweet
You don't want to chase your readers away with long & uninteresting explanations just in the beginning.
Instead of explaining things circularly, come straight to the point.
You will get a chance to explain things in detail after the introduction. Therefore, it is advisable to let the intro do its part.
There may be some exceptions where you need to write a bit long paragraph but it is only the opposite in most cases.
Initially, I used to write big chunks of text. I feared if my readers will run away if I don't explain everything in the intro itself.
Even after doing that, they did the same thing of escaping from my article.
Therefore, I came up with a three-step writing structure to keep it short and sweet i.e. Learn-Apply-Share.
Learn all the details before writing on a specific topic.
Apply it to yourself in real life & lastly share it with your audience. That's the main reason why reading & planning your blog content plays a significant role in making your blog introductions engaging.
Though this may not be the perfect one, it helps my intro looks clean & to the point.
You may want to try different things & play around with what works best. Here is another example of one of my recent articles on the Flyout Review:
Try to come up with something similar, short & your readers will surely read past the introduction.
6. Show Them Proofs
Everyone likes proofs.
Be it a social proof like no. of comment or shares on a specific post, testimonials, any achievements, site feature of income proof, it helps portray your blog as a brand.
In fact, I have seen many professionals' proofs on a media kit page for higher sponsored post opportunities.
Any type of proof in the intro helps your readers knot a tie with your blog.
That's the main reason why even the big boys in the blogging world rely upon proof than anything else.
Even a handful of positive comments on LinkedIn posts can be included or showcased as concrete proof.
Initially, it's ok to not have any social proof. Start contributing to different platforms & forums where people can appreciate your efforts & leave back a gentle reply.
After you start connecting with other bloggers, you will eventually end up getting a bunch of testimonials for your blog.
Therefore, live with proof & evidence.
7. Present Facts
Just like proofs, your readers need researched examples & studies on a detailed topic to rely on it.
Presenting facts on the intro itself is a game-changer.
Why?
Facts enhance your readers' knowledge. They may come to know new things through your blog which they didn't know before.
You don't need to invent a fact to write one.
Just borrow it from an authority site by mentioning them as an external link. Always showcase every fact by mentioning it to its parent source.
This will help build relations with other sites & also increases your blog relevancy.
No one ignores the facts. That's why many of us tend to get attentive whenever we see something like "Did you know?"
There are many blogs & research websites that do nothing but finding facts related to almost everything or a specific topic.
8. Master Storytelling
They say…
You need to be a great writer to be great at blogging. I have also heard them saying that you need to write your blog post fast to get huge traffic.
But what I believe is writing epic content through a breakdown of stories related to it.
Everyone likes stories & luckily it is one of the very few things in which everyone has got some talent.
How?
When you reach school late, you make a great emotional story to escape beating or punishment. The same goes for many other things including your CV.
Therefore, storytelling has ruled writing & will continue to do so.
In fact, I recently pursued a course in creative writing to improve my written storytelling.
When you start an intro with a story that is effective or realistic, your viewers will start imagining what they are going through.
They will think, "this guy knows what I am talking about." Read the good blogs relevant to your niche that apply storytelling.
One of my favorites is Henneke from Enchanting Marketing. Her lines are so effective that you will end up reading many articles out of one.
Therefore, learn the art of storytelling. It doesn't require to be perfect.
9. Write Intro After Writing Everything
Alert: By the above line, I do not mean to write an introduction at the end & break the sequence. I mean to leave space for it on the top & come back to it after finishing everything else including the conclusion.
I assume you understand my point.
But how is this helpful you ask?
As the introduction needs to be crisp & clear, it needs brainstorming. Most of our valuable time gets wasted just on the introduction.
After writing the intro, most of us are out of ideas.
That's why smart people like you create blog content plans while writing. After writing an intro, it is hard for most bloggers to continue further in a single sitting.
That's why I decided to try this technique of writing a blog introduction at the end.
Results?
Fortunately, the results seemed to go up positively. I was able to come up with a fresh idea while writing the awakening as I was guilt-free by completing the rest of the article.
Therefore, try this method at your own pace & measure the change in the results.
Are you ready?
These were the 9 best ways on how to write a blog introduction. I hopefully assume you will be able to craft better intros from today itself.
Keep trying different tips & see what works best for you. If the good results take time to appear, don't fret.
Keep trying and you will succeed.
This was all from you. Now, I would like to hear from you.
Out of nine tips, which specific one are you going to try first?
Let me know by leaving a quick comment right now.