Should I Start A Blog (11 Reasons To Start In 2022)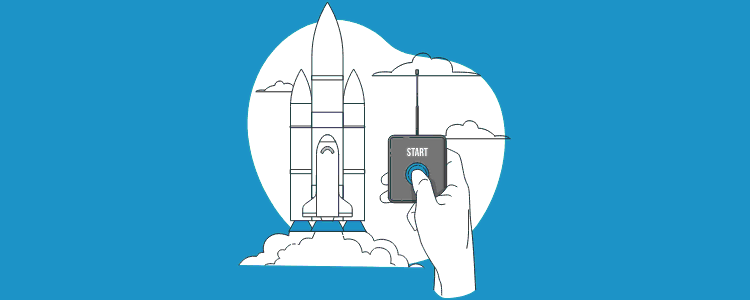 If you want to start a blog, there might be one common yet disturbing question that you may have asked yourself:
"Should I start a blog ?"
If you ever thought it, you are not alone.
In this article, I will share 11 definitive reasons to start a blog.
Whether you want to start a blog or blogging for a while, this guide will help you in either way.
Let's dive right in.
11 Satisfying Reasons To Start A Blog (In 2022)
1. To reach the global targeted audience
Before starting a blog & after choosing your niche, you need to look into your targeted audience.
What is the targeted audience in blogging?
The targeted audience is a group of people (no. may vary) who are highly interested in a particular niche/topic.
For example, Scale Blogging targeted audience loves the blogging/digital marketing category because I share knowledge related to it.
Not writing for a targeted audience is one of the main reasons why many blogs disappear after some time.
With blogging, you can reach your targeted audience & supply the right content which they keep looking for all the time.
Therefore, you should start a blog if you are interested in adding value to your audience & make the most out of it.
2. To connect with like-minded people
Blogging is more than writing content. And when it comes to making connections, blogging is a great medium.
I am not talking about making casual connections through dating apps. I am talking about building genuine connections with relevant bloggers.
I have seen many people starting a blog to do just that. A blog has the potential to reach places where you can't even think of.
On one fine day, you can find yourself being mentioned on sites like Forbes if you become good at building connections.
Connecting with bloggers related to your niche opens many doors of opportunity in a single shot. In fact, this is one of the main reasons why my blog's growth is improving day by day.
After connecting with blogging pros on Twitter, I get to learn new things almost every day. This makes me more valuable today than I was yesterday.
If you are looking to build long-lasting connections that help all the time, then you should look forward to starting a blog.
Always remember, as human beings, you & I can only do so many things.
But if you wish to go beyond that, you will find yourself lucky even when you will successfully build one single yet effective connection.
3. To brand yourself as an authority
It is no wonder why blogging has translated from a hobby into a giant business structure in the span of a handful of years.
Almost every one of us wants to present ourselves as a brand & many of us think of doing it just after watching a motivational video or reading an inspiring blog post.
I am not stopping you from admiring other people's hard work. It's ok to get a glimpse from other's success stories, but if you really want to build out the same success, you will need to execute.
The blog is one of the best ways to present yourself as a brand. It helps you build your authority, grow your potential clients, build trust among your audience & of course grows your revenue.
Branding your blog is simple but not easy. You will need to consistently provide value on a particular topic even you are not in a mood to do so.
This is what separates the ordinary blogger from the extraordinary. If these things make you happy, you should definitely start building your brand through your blog.
Once your brand value increases & the audience gains trust in what you are providing them, they will buy what you have to offer.
Authority blogging is the future.
4. To scale your business
Be it a local business or an online eCommerce store, it is darn easy to grow either of them through a single blog.
Over a couple of years, many businesses are transferring their local businesses online. This shows how valuable & demanding shifting online proves to be.
I agree that blogging has its pros & cons like any other business. But if we compare blogging with YouTube, blogging has a larger scalability option.
Even if you aren't running any offline business or an eCommerce store, blogging can assist you in scaling your personal blog from a hobby to a successful online business.
Why?
As said earlier, blogging isn't restricted only to writing content. If you enter the blogging world, you will learn many things like SEO, Keyword research, PPC, SEM, SMM, etc.
That being said, blogging can be extensively scaled.
5. To improve your writing
Though blogging is more than writing content, content marketing is one of the major sources of success in blogging.
Your articles will never rank until you write. Therefore, you need to research & keep writing.
But you don't need to worry about writing. You also need not be a professional writer to grow your blog.
The only thing that you need to keep in mind is writing easy language that is free of grammatical errors.
There are free tools like Grammarly & Hemmingway that will help you in improving your written English.
Also, the more you read, the better your writing will be and more importantly, you will be able to write super fast.
Through blogging, you will feel like your writing pattern has changed but positively. In fact, blogging is the main reason why I can easily write long yet interesting articles in a single sitting which was not possible before.
Blogging can improve your writing to a greater extent.
P.S: Sometimes, I take longer than a single sitting to complete an article and it's completely fine 🙂
6. To generate an extra source of income
Arguably, this is the thing that most of us look into while blogging.
Also, there's no reason not to look forward to making money from blogging.
From direct ads to sponsored posts, blogging has vast monetization opportunities. With blogging, you can not only replace your day job but also be satisfied while you sleep after hustle.
Blogging has changed many people's lives financially & can change yours too.
If you are blogging for a while, you might have heard about Pat Flynn. He started his blog in 2008. After testing, trial, errors & experimentation, he found his way in it & never looked back to the date.
Today, he earns a high satisfying amount from his single blog (SPI) through affiliate marketing & some other sources. Blogging helped him evolve as a better blogger & further allowed him to publish a few of his books that become Amazon bestsellers.
Therefore, blogging can knock many opportunities that currently seem impossible. If done rightly, blogging can also help you visit your dream places & buy stuff that you always long for.
Blogging can be chosen as a career option too.
7. To increase your social following
If you keep consuming content on social media & keep longing for more followers & likes in your account, you are not alone.
Almost, every one of us dreams of replying to happy comments on our Instagram posts, feel satisfied after someone retweets our tweet, etc.
Blogs can help your dream come true.
How?
When your blog posts start ranking on search engines, targeted people will automatically click on your article. If they like what you create, the first thing that they will do is to visit your about us page to find out who is behind this blog.
That's where you can be creative. Insert all the social media links on the About page or anywhere else so that people can easily follow & connect with you.
That's what everyone including me does:

Recently, I published an ultimate guide on "Branding your blog" where I showed the importance of creating a perfect about page to boost your social followers. You can check that out too.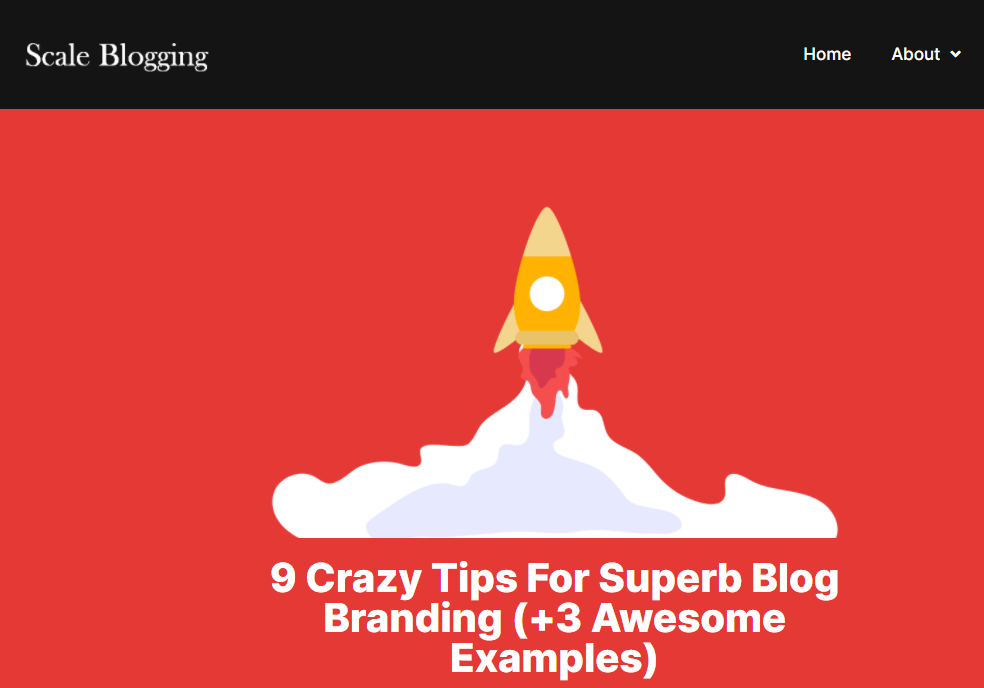 Instead of paying for the followers, why not increase them the right way. In this way, your audience will love to communicate with you as they will know what you do.
8. To learn various marketing tactics
As discussed earlier, blogging can teach you a lot of good things at a time.
Once you start blogging, you will not believe that you know stuff like – Keyword research, organizing content, framing post outlines, basic SEO, Email marketing & a lot of other cool things.
This means that blogging is a deep well. You cannot take out all the water at once. You will have to come to that well to fill a bucket of wisdom each day.
If you are a blogger, you can be:
A freelancer
An affiliate marketer
An entrepreneur
A solopreneur
A CEO
A digital marketing expert
And the list goes on & on. Therefore, If you learn blogging, you are learning many things hand in hand.
With that out of the way, let's move on to the next reason for starting a blog.
9. To document your journey
Maybe you are a person who likes to maintain a personal diary or a daily journal to record all the moments and happenings of your life.
In this case, too, blogging can help. I have seen many people doing a great job by posting their daily lifestyle on free blogs like Blogger.com.
The cool part?
When you write on pen & paper, you may keep it here and there & lose it.
But the things written online are safe & secured. You can look at them even after years. Also, you can design them & maintain them in a single place to make them more attractive.
You can write privately where no one can see your posts or can keep them publicly visible.
It is all up to you.
Blogging can make your daily life more inspiring & interesting.
10. To become your own boss
I don't know why people keep doing the same 9-5 jobs even if it doesn't make them happy.
All of us dream of spending time with our family by not worrying about our work all the time. In short, all of us want to live with freedom by being our boss.
Blogging can help you achieve that too. But there are some conditions which you need to fulfill:
You will need to work harder than your job (at least for the initial months if not years).
You will need to quit social media except for your blog's growth.
You will need to keep publishing useful content consistently.
Real fun begins just after hitting the publish button.
If you become successful in fulfilling these conditions, no one can stop you to become your own boss in blogging.
Blogging can enable enormous opportunities & help you live a boss-free life if you learn and follow the right system.
11. To market your upcoming book
Last but not the least, blogging can help you market your book & eventually increase your sales if you are an author.
Adopting this approach has helped many book authors grow their book sales in record time.
One of the best examples is James Clear –
If you like to read productivity & self-help books, you might have read James's book i.e. Atomic Habits.
This book is a bestseller & read by millions.
But how was this possible?
Of course, the content of this book is super useful. But beyond that, a blog is the reason that helps James Clear earn passive income & royalty every day.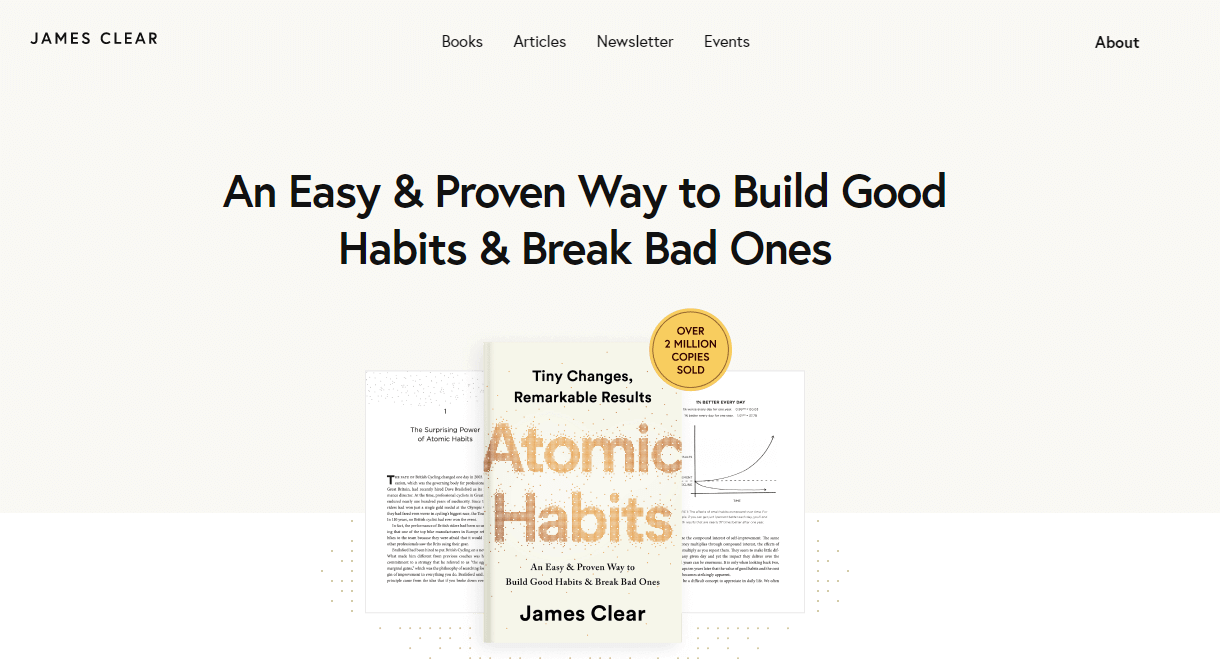 Through his blog, he has increased his sales by a larger percentage. He uses an email marketing strategy to send automation emails to the interested audience who signs up for his newsletter.
This is all possible due to a blog.
Not only books, but a blog can also help you market almost every product that exists on this globe.
Lastly, treat blogging as a business & it will allow you to roam the whole world from your desk.
The real truth about blogging
These were the 9 proven & effective reasons why you should start a blog. If I missed any other valuable reason, please let me know by leaving a comment below right now.
From now on, I hope that there will be no more questions like "should I start a blog" in your mind.
You are not late. You just need to take action.
I hope these strategies will give you a more concrete reason to start a blog. But before that, make sure to know the pros & cons of blogging for a clearer understanding of the same.
Now go and do something that this world can remember.