Top 7 German Grammar Checkers You Need to Know About!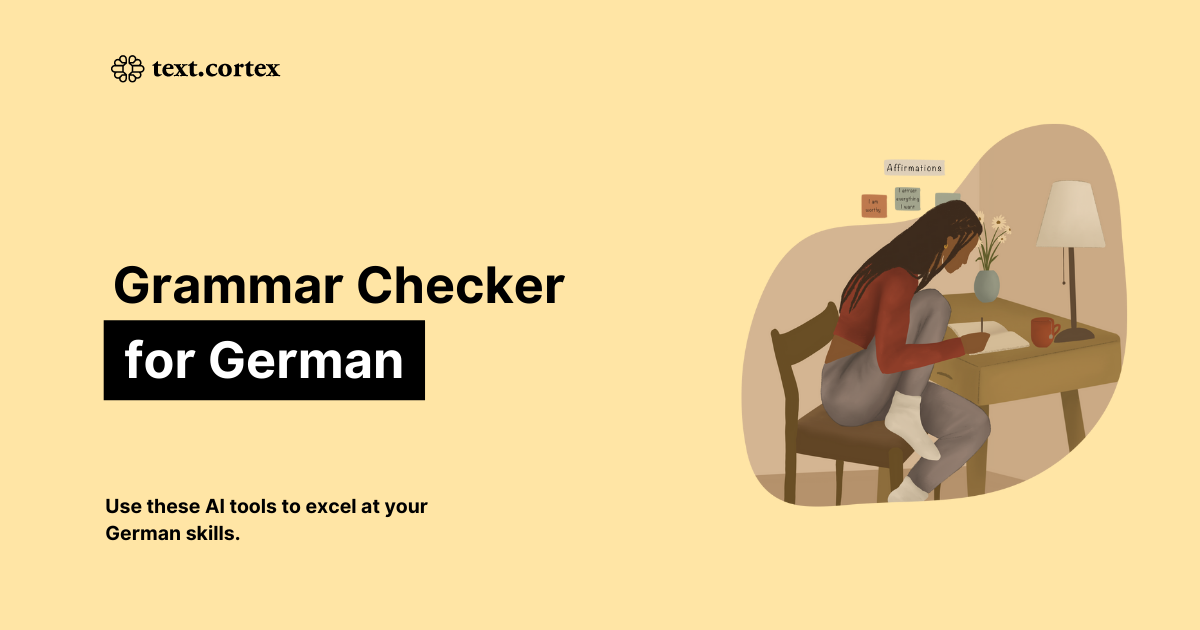 Whether you're composing an essential email, crafting a business report, or creating your piece of fiction, the challenge of mastering grammar is ever-present. A language tool can provide valuable assistance by diverting your attention from the complexities of cases, articles, pronouns, and other grammatical intricacies. While Grammarly is a renowned grammar checker for English, it does not yet offer support for the German language.
However, if you're wondering, 'How can I ensure the accuracy of my German grammar?'—you're in the right place! We've compiled a list of the finest Grammarly alternatives for German grammar checkers, allowing you to concentrate on your writing's substance and enhance your proficiency in the German language.
Check here for German Grammar Checkers
LanguageTool is a versatile tool that offers grammar, style, and spelling checks across multiple languages, all available for free. It not only supports the German language but also covers more than 25 other languages. You can easily conduct a German grammar check online by copying and pasting your text into the provided field on their website. Additionally, you have the option to install a complimentary browser extension, enabling real-time checking of your writing as you compose emails or complete forms.
The free version of LanguageTool permits German grammar checks for texts up to 10,000 characters in length. For a monthly fee of less than €5, the premium version offers support for texts with up to 60,000 characters, advanced checks, style and tone suggestions, and compatible add-ons for Office or Google Docs.
Duden is a renowned German dictionary publisher, and they offer an online German grammar checker known as Duden Mentor. You have the option to paste your text into a provided field on their website or install a browser plugin. Upon doing so, you'll receive highlighted suggestions for grammar and spelling issues, which you can choose to accept or ignore. However, it's worth noting that the explanations for these corrections are provided exclusively in German.
Duden Mentor is available for free, with a character limit of up to 800 characters or up to 1,500 characters if you create a free account. If you opt for their premium subscription, priced at €10 or €15 per month, you'll enjoy increased character limits of 20,000 or 40,000, a more extensive personal dictionary, and access to style and synonym features.
GermanCorrector.com is a free online tool for checking German grammar, with unobtrusive advertisements. This tool utilizes the software LanguageTool, Hunspell, and Diction to identify spelling errors as well as basic grammar and style issues.
It performs admirably for short texts, which you can conveniently copy and paste into the provided form. German Corrector offers the flexibility to set it for autocorrection or highlighting of issues. In the latter case, you often have the option to choose from various corrections. Additionally, German Corrector allows you to select between German, Swiss, or Austrian language variants to suit your preferences.
Online Spellcheck may have a somewhat misleading name, as it serves not only as a spell checker but also as a tool for conducting German grammar checks. This versatile tool supports approximately 20 different languages and offers free usage, thanks to the presence of advertising on the website. Online Spellcheck employs a comprehensive approach to error detection by comparing your text to a dictionary, applying grammar rules, and utilizing statistical analysis based on a vast body of text to identify mistakes.
You have multiple options for inputting text, including copying and pasting it into the online form, providing a URL with online text, uploading files in Word, PDF, text, or image formats, or linking to documents stored in cloud storage for thorough checking.
Rechtschreibprüfung24 is, in fact, an affiliate of LanguageTool, offering a spell and grammar-checking package that closely resembles LanguageTool's capabilities. You have the convenience of pasting your text into an online form, uploading documents, or utilizing the LanguageTool browser or Word plugin. Whether you're a guest or a registered user (after a free registration), you can analyze and check texts of up to 20,000 characters.
For premium users, there's a monthly fee of €5, which grants access to checking texts with up to 40,000 characters, an ad-free experience, and additional plugin options.
Korrekturen is a valuable resource when you need a quick check for specific German language issues. Whether you're composing an email or working on a document and encounter a particular problem in German, such as spelling, grammar, or hyphenation, a simple search on their website will provide you with the correct solution.
Common mistakes are categorized, allowing you to see a clear distinction between the correct and incorrect versions, along with explanations. For more in-depth analysis and improvement of important texts, Korrekturen offers professional proofreading services. Furthermore, you can utilize Korrekturen to look up inflexions, synonyms, and antonyms, explore the rules of the German language, and understand the specific usage of Austrian, Swiss, Latin, and English words in German. By the way, did you know about the significant differences between English and German grammar?
Reverso is a versatile online language tool offering free spell and grammar checks, translation services, dictionary lookups, and verb conjugation assistance. It leverages Artificial Intelligence and Neural Machine Translation technology to provide these features. Additionally, you have the option to listen to native speakers' pronunciations. Reverso boasts a user-friendly web interface.
Regrettably, the grammar check feature is not yet available in German. Nevertheless, you can still take advantage of the conjugation, dictionary, translation, spelling, and pronunciation features offered by Reverso.
Final Thought
Looking for top-notch German grammar-checking tools that rival Grammarly? You're in luck! We've scoured the web to bring you the crème de la crème of options. Whether you're a language enthusiast or a professional, these tools have you covered. The premium solutions, in particular, come packed with features perfect for handling extensive texts. But don't dismiss the free resources; they aren't just cost-effective but also offer fantastic learning opportunities. Dive into the world of precise German grammar checking with these stellar alternatives. Your language skills are about to reach new heights!
===============================================================