Grammarly Review: Is Grammarly Premium Worth It (In 2023)?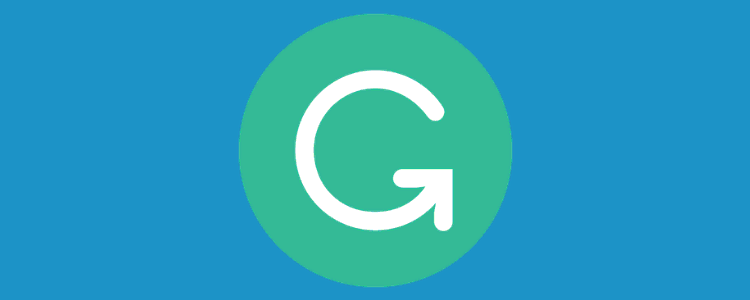 Pros
Best grammar checker tool out of many.
Enhanced with super AI technology.
Premium features open up the extra awesome features.
Beginner friendly and easy to use.
Available on all platforms (Windows, Mac, android, chrome extension, etc).
Cons
Somehow costlier than the alternatives.
Understands emotions yet it cannot replace the human editor.
---
---
TLDR Grammarly Review
As a student and an authority blogger, Grammarly has been my go-to grammar checker tool for years. From sending emails to writing great blog posts, I could have never imagined my life without Grammarly.
Every writer I know has trouble writing
The above quote by Joseph Heller says it all.
You may be a great marketer at one time and a bad writer at another.
If you are into any sort of writing and want to get better at it, then you should keep reading and writing more.
You should practice it regularly to hone the required skills.
But to do that, many of us face the most common bothering question "From where should I improve my writing?"
When it comes to writing error-free and super-engaging content, we cannot omit Grammarly on the way. This freemium tool has done wonders for millions of people and it can do the same for you too.
Whether you are a free writer or a professional writer, you should start using Grammarly.
Keep reading and I will tell you the EXACT nitty-gritty of Grammarly in detail.
In this detailed Grammarly review, You will also get the answer to your most awaited question i.e. "Is Grammarly premium worth it?" Now you can avail yourself, a discount on Grammarly premium if you are a student.
Without further ado, let's begin.
What is Grammarly?
Grammarly is an American-based company that focuses on solving the world's writing problems through its freemium tool.
From correcting grammar errors to understanding and improving your writing style, Grammarly is capable of doing almost anything.
With their well-AI-equipped technology and multi-linguistic talented professionals, they have been able to improve it to a great extent since it was launched in 2009.
With over 66.5 million monthly visits, it is the top grammar correction tool out there.
What does Grammarly do?
Grammarly helps your writing look better. Put another way. It will polish your writing no matter how bad you have written it.
Do you want to check your written piece for grammatical errors? Grammarly has got you all covered.
Or do you want to track your writing style? Grammarly can do all that stuff for you.
The best part:
Grammarly not only focuses on formal pieces but also looks at all types of writing including free writing.
For example, if you want to write a blog introduction, conversational email, or even a Facebook post, they will try to make it as good as possible by eliminating all the unwanted phrases.
How accurate is Grammarly?
When it comes to writing, almost every one of us wants it to be perfect.
Here's the truth:
No tool in this world is perfect. Not even Grammarly.
No tool is perfect because no tool can be compared to humans.
Therefore, I decided to use all the best grammar checker tools out there to see the difference.
Here's the result:
Out of all the tools ranging from Hemingway editor to Prowriting aid, all I can say is that Grammarly is super easy to use & more accurate than all else.
P.S: As an authority blogger, Grammarly is indirectly helping me brand my blog through writing without committing trivial blunders.
Who can be served by Grammarly?
Though Grammarly is a great tool, it is necessary to know whether it is useful for every day around the globe.
Luckily, the answer is yes.
Even if you are not an avid writer, it can be of great help.
Let's say, you are tweeting on a particular topic. In this case, you can use Grammarly use eliminate silly errors that may end up being unknown.
That being said, here's the list of all the people who can be benefitted from Grammarly:
Blogger
Book writer
Website owner
Casual/ creative writer
Professional content writer
A student
And all the rest who want to write something on the web.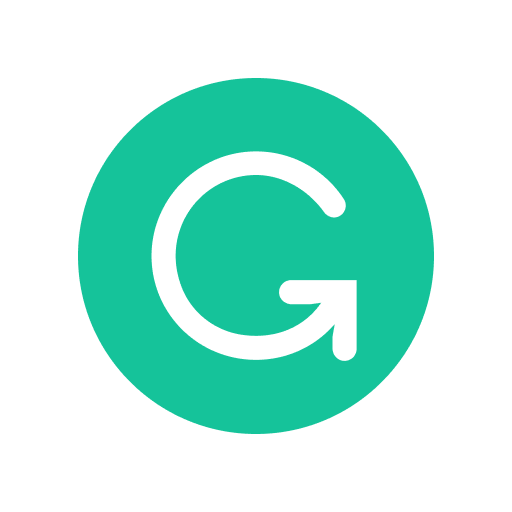 Get Grammarly Premium Today
Get Grammarly the most powerful grammar checker. Get Grammarly Premium today


Grammarly Premium Vs Free Features
Grammar correction & punctuation (Free) –
Grammarly is super effective while correcting grammar mistakes that seem slightly opaque to human editors.
It will tell you exactly what is the reason for your mistake for future clearance.
Unlike MS word, Grammarly is more exceptional due to the advanced technology & machine learning that they inculcate.
MS word does not clarify the reason for the error that you have made.
Conciseness (Free) –
Sometimes, intentionally or unintentionally, we tend to write long sentences even after the possibility of them being written in a short form.
In this case, Grammarly chooses the smart option for you.
To keep the readers engaged and inspired, it cut-offs the unnecessary words to make it short yet effective.
Spelling (Free) –
Seldom, do we incorrectly misspell words and mess up sentence formation.
In this case, there are instances when a human editor will omit such type of spelling error but luckily Grammarly won't.
It will check all the nuts and bolts of your paragraphs to make everything at its peak.
Language tone (Free) –
You sound angry while writing. Or maybe you sound inspirational.
Whatever your writing tone is, with the help of Grammarly emojis, it will show how your words can possibly sound to the readers. This can be of great help.
In fact, this feature will motivate you to write more and more after achieving positive emojis that represent your writing tone.
Clarity (Premium) –
Sometimes, you overexpress your thoughts while writing a certain piece.
No doubt it can be easily read and understood by many.
However, because it is over-expressive, it will form a long sentence.
Therefore, to keep the content intact and up to the point, this premium option of Grammarly helps you express your opinions clearly.
Plagiarism checker (Premium) –
There may be times when you fear whether your written content is original or copied from somewhere else.
This fear is most common when we outsource a writer/freelancer to write content for us.
In this circumstance, Grammarly's premium feature of detecting plagiarism can be of great utility.
These were some of the commonly used features of Grammarly. Yet, there are many more features to discover.
For example, they have a premium feature called additional advanced suggestions. This feature assists in taking your writing one level up by making it sound professional.
Something just like the great authors does.
Sounds good.
Besides this, there are many other features that you can explore by yourself.
In short, the premium includes all the peculiarities included in the free version and some extra valuable features.
With unlimited usage, the free version of Grammarly is great.
However, the premium version adds an extra punch of taste to your writing voice to make it more compelling and authentic.
With features out of the way, let's have a profound look at the benefits that Grammarly has to offer.
Benefits of Grammarly
While coming over different online Grammar checker tools, you may have asked yourself this question, "How good is Grammarly?"
If I want to put it the perfect way: Grammarly is excellent.
Reason?
No tool except Grammarly has all the features packed into a single bundle. Even if a certain tool possesses every feature like Grammarly, there are high chance that Grammarly would outweigh almost any of them.
No wonder why Grammarly is recognized as the best grammar checker tool in the world by many reputed portals including Forbes.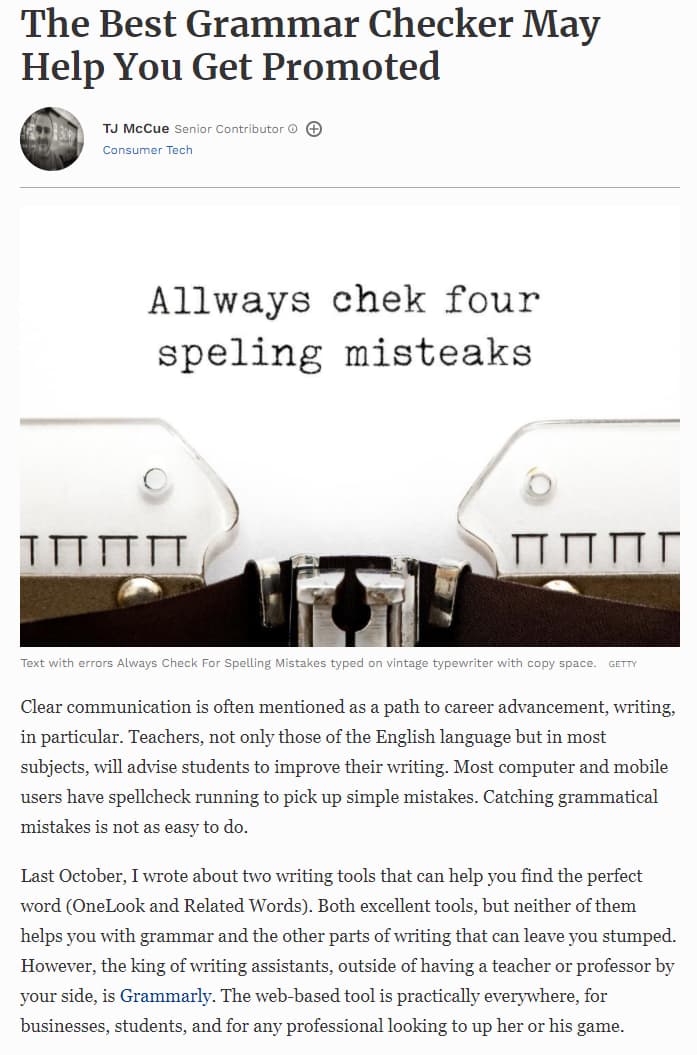 Now let's discuss some of the sheer benefits of Grammarly that can do wonders for your passion as well as the profession.
1. Easy to use & clean interface –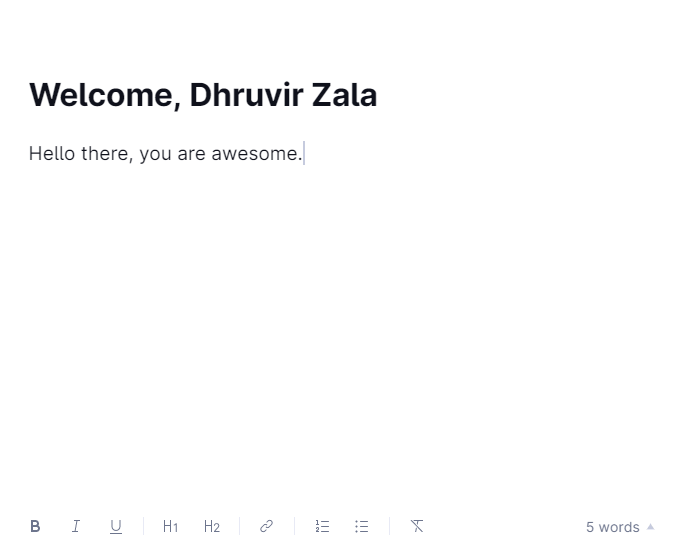 I have been a great follower of minimalism for a handful of months after I started watching Matt D Avella's videos on decluttering.
The guy's videos were so good, real, and effective that I was obsessed with implementing the strategies mentioned by him.
From that time, I started practicing as well as preaching minimalism in almost every ounce of life.
Grammarly has done a great job of keeping its writing/editing dashboard user-friendly.
In fact, it is so clean that you would love to stare even at the blank screen.
Initially, I used to proofread my articles on google docs itself.
However, it started seeming futile. But when I shifted my attention to proofreading to Grammarly, something positive took place.
Through the Grammarly dashboard, I was able to write blog posts faster than ever before.
Was it because of the distraction-free dashboard? Maybe yes.
You can HIDE literally every necessary element like the sidebar and menus that bothers you.

The minimal dashboard is so soothing, unlike other platforms with dense forest-like structures.
2. Multiple devices support –

Be it a MacBook user, windows user, or even an android user, Grammarly is waiting for you everywhere.
Over the years, they have been able to scale their services to almost every beneficial device that is booming right now.
Here are some of the places where you can use Grammarly:
#1 Grammarly for Windows (web & app):
This is the most commonly used platform by Grammarly users. You can easily use Grammarly on your web just after signing up for free from the official website.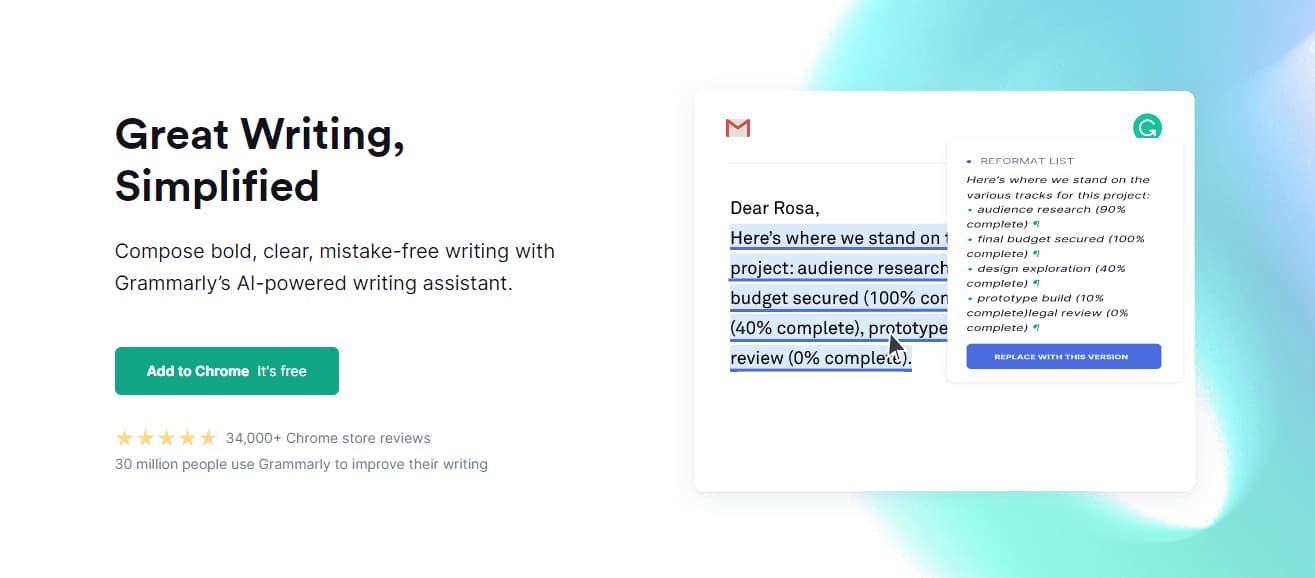 The similar goes with the desktop app. You can use either or both of them.
In my case, I prefer using their web version therefore I do not need to install any extra app on my PC.
However, it's your choice.
After signing up for the web version, you will see something like this:

Click on the "New" button or "Upload" to upload an existing word file. Now, a new blank page will appear where you can either write your work or paste it.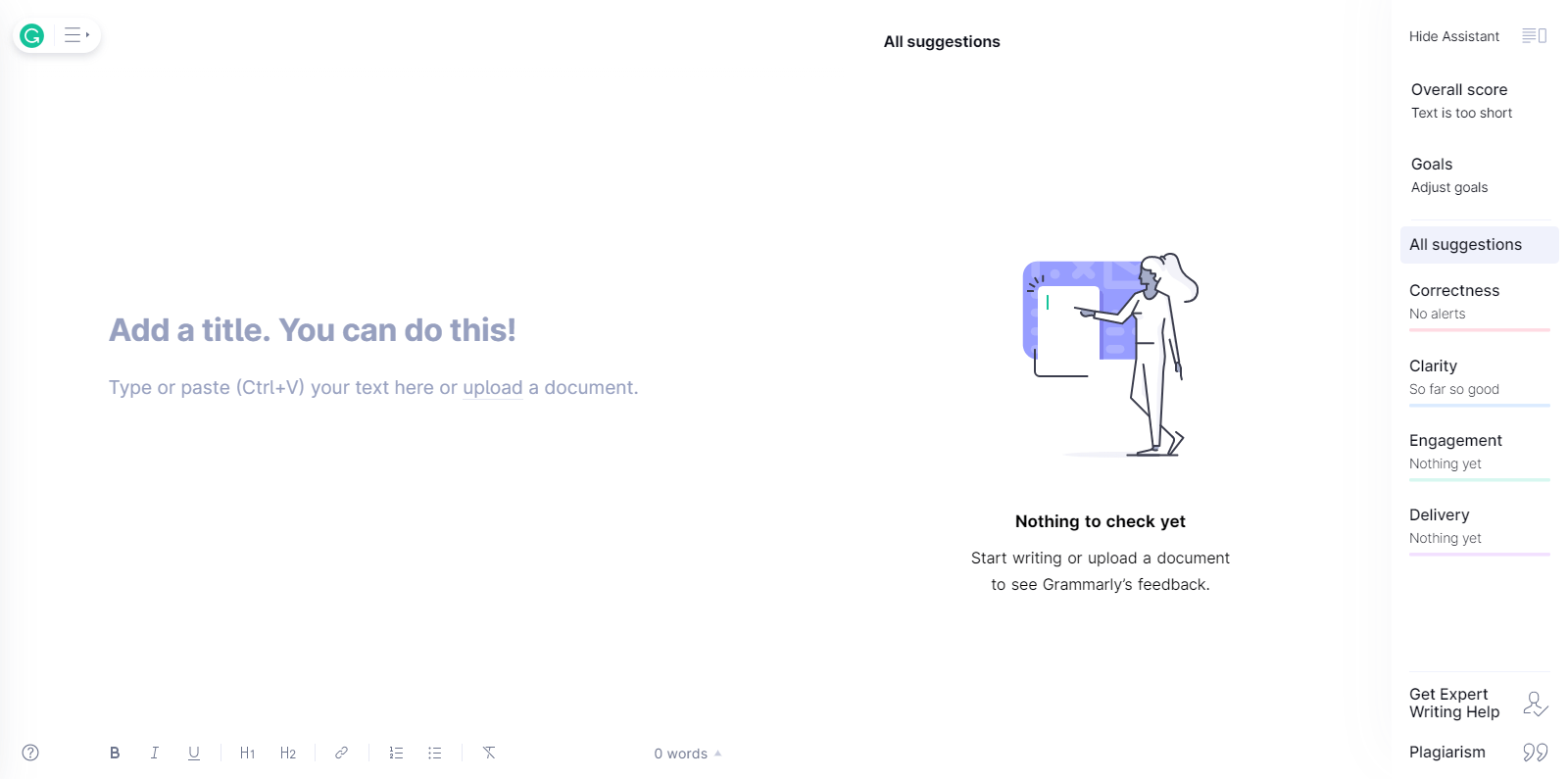 After writing something, Grammarly will start showing you the specific errors if you make any and will try to solve them by explaining the reason to you.

Isn't it great?
Also, you will be able to adjust your goals as per your writing by clicking on "Adjust Goals".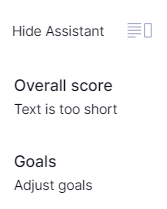 For example, if I want my story to be knowledgeable as well as for the general-purpose, then I will set them accordingly.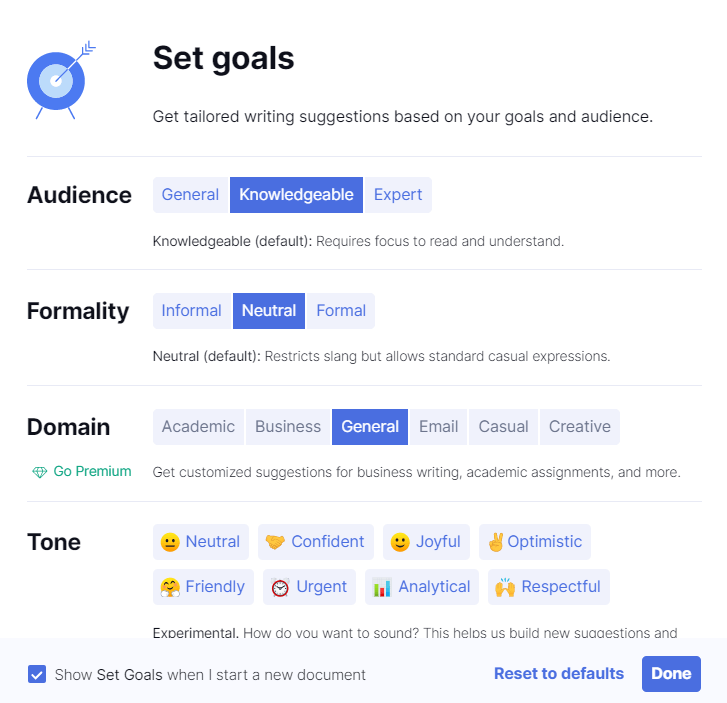 After finishing your written piece, you will be able to see your scores based on clarity, engagement, delivery, etc.

And also the overall score of your piece by clicking on the "Overall score".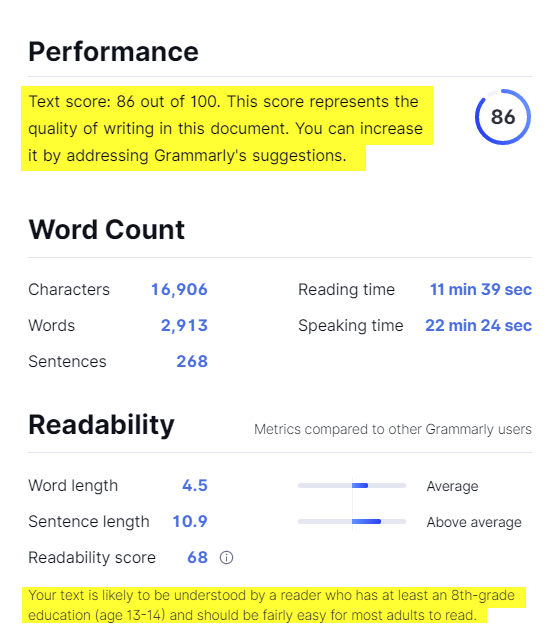 All the mentioned features are free to use which is great.
This was all about the web version of Grammarly. Now let's uncover some other options too.
#2 Grammarly add-in for MS Word: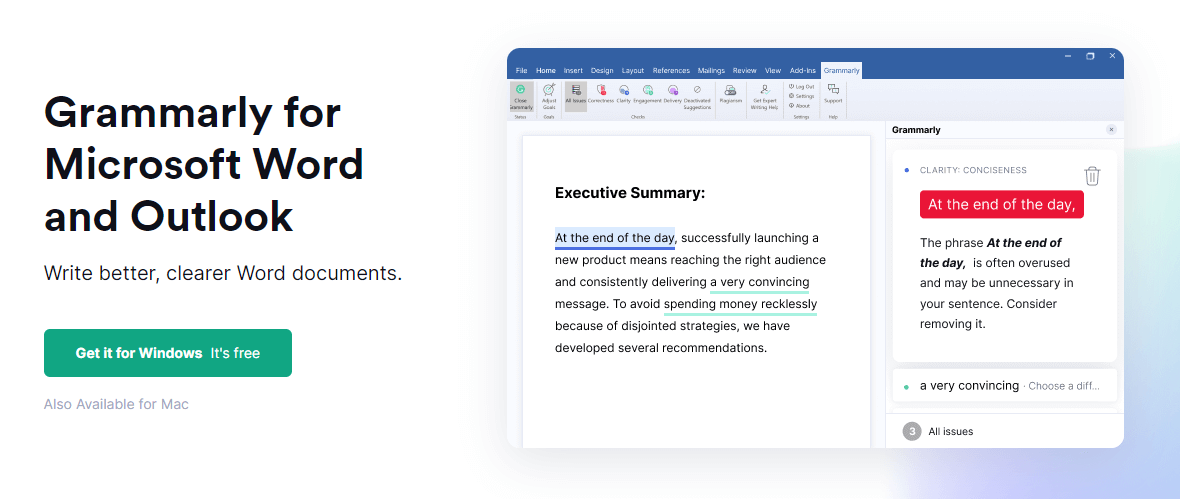 Luckily, you can use Grammarly in your MS Word too.
To ensure that, all you need to do is to install the Grammarly add-in in your Microsoft word.
Here's the step-by-step process to follow.
First of all, head over to this download page. Now, click on the "Get it for windows" and a file will start downloading once you get redirected to another page.
On the redirection page, you will see every detail related to setting up Grammarly for MS Word.
Here's the screenshot: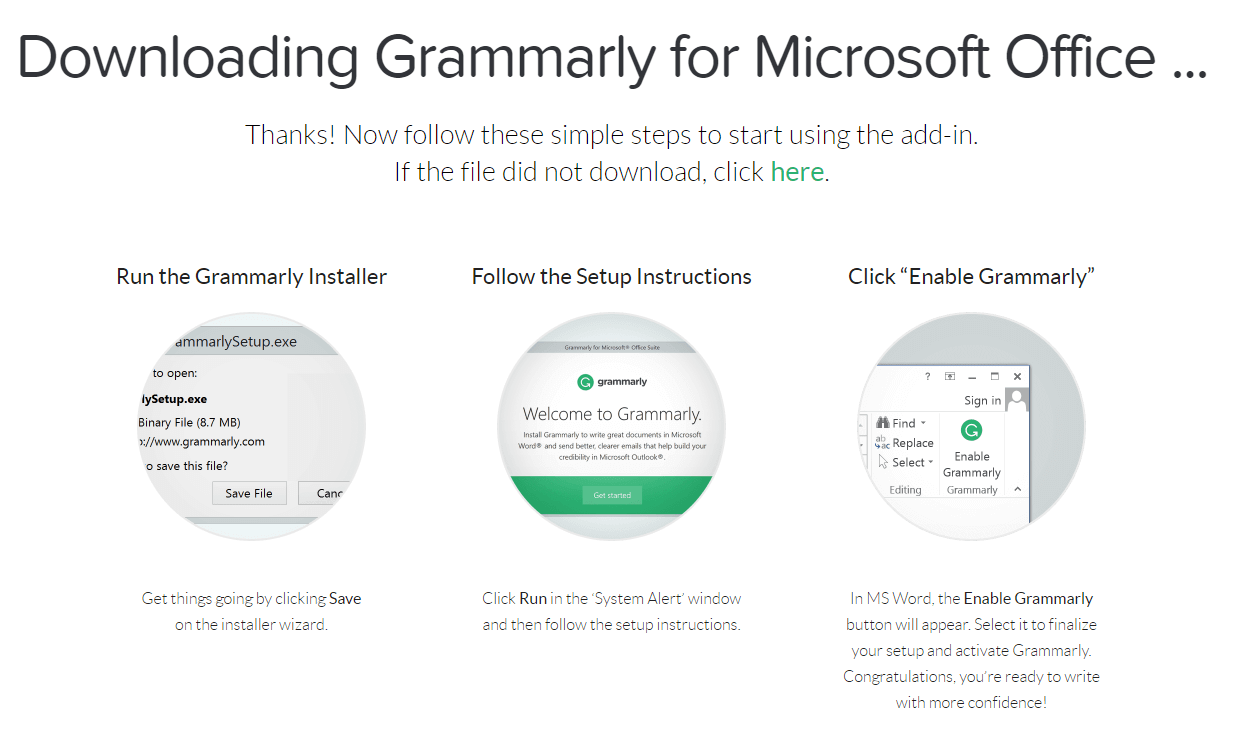 After installing the setting and completing the process, you can head over to MS Word where you will be able to see Grammarly as a newly added option.

Click on it and they will ask you to sign in for the first time. From then onwards, it's all yours.
#3 Grammarly for mobile devices: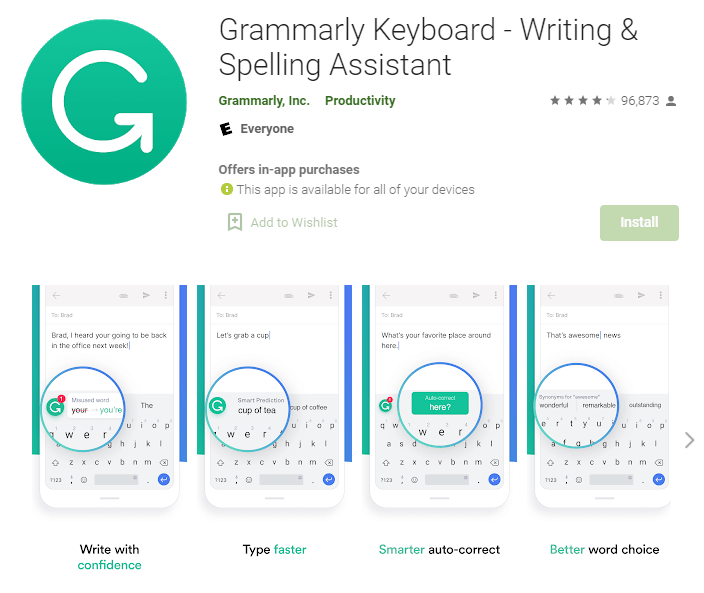 If you are like me who likes to type fast on mobile devices and become the victim of some silly errors, then the Grammarly app on mobile is for you.
With their free app on Android as well as the App Store, they have increased their reach to five different platforms.
On your mobile device, once you install the app, you will be able to see an extra keyboard. Switching to the new keyboard will automatically enable the usage of Grammarly.
Have a look at the example: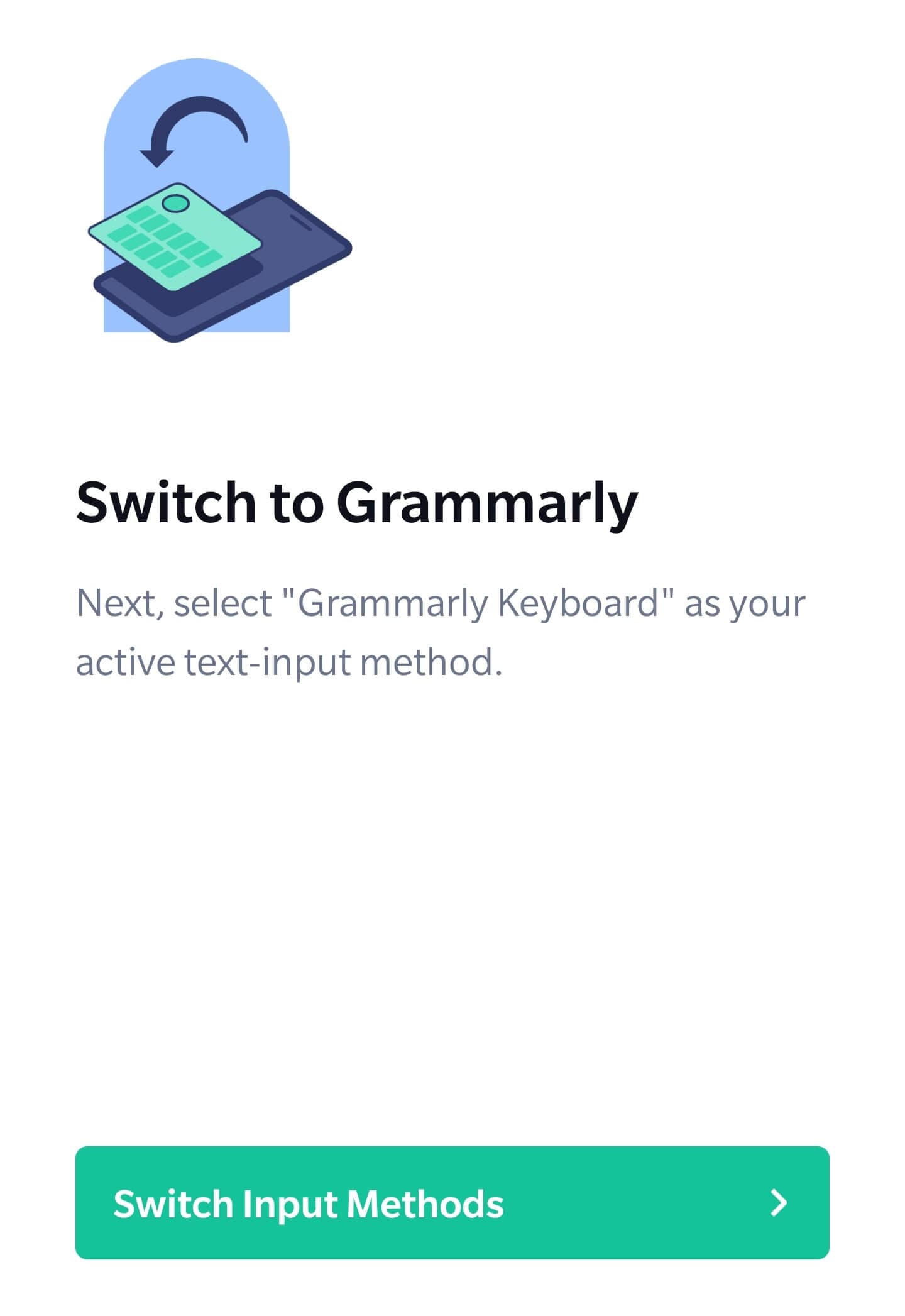 Their mobile app is truly helpful when I am tweeting in hurry or writing a mail through a mobile phone.
Not bad.
#4 Grammarly's Chrome extension:

Grammarly is everywhere. You name the platform and voila!
Their free chrome extension is no less than a boon when it comes to writing.
Whenever I am writing an email to any important person, this extension has saved me from making blunders which could cost me another follow-up email.
After installing the extension, it will automatically be available and visible in all the web places which are supported by Grammarly.
For example:
While writing a Facebook post, it will automatically start showing you the suggestions to improve your errors there themselves.
What more do we want!
You can modify the extension setting by clicking on their extension icon: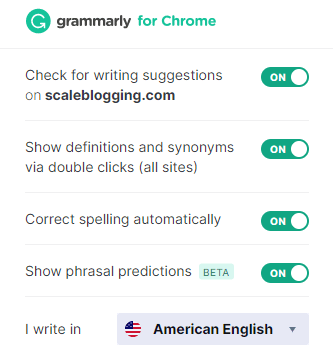 These are some of the best and hot platforms where Grammarly is mostly used. And over time, they are scaling their business to each stand.
This brings us to our next benefit of Grammarly.
3. Grammarly replaces dictionary –
Initially, when I didn't know about Grammarly, I had to search for every synonym on Google (which was way too tiring for me as I hated too many tabs).
But when I came to know about Grammarly, everything reformed.
Now, I do not need to press Ctrl + T and open a new tab for searching terms. I can instead double mouse click on any term and it will show me the synonyms/antonyms there itself.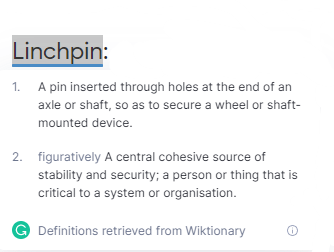 Note: For this feature to work on your chrome browser, you need to install their free chrome extension about which I discussed earlier.
In fact, this single feature has improved my productivity and helped me become a better blogger.
Even when I want to end a blog post and I am out of words, this feature has helped me come up with better words.
If you look at Grammarly for all the sides, it can become one of the best tools to improve your language as well as vocabulary.
4. Weekly writing stats –
This is one of the most underrated features by Grammarly.
Once you start using Grammarly, they will start sending you the weekly progress emails to let you know about your:
Total words checked
Common typos & errors
Writing voice or tone
Some motivational facts and quotes
Etc.
Here is the recent weekly mail that Grammarly sent me: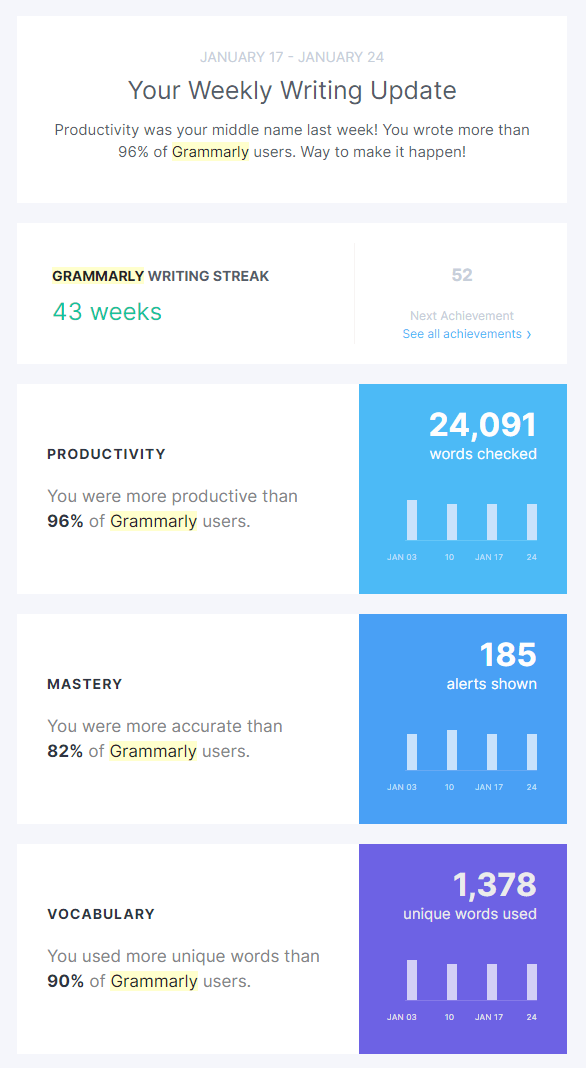 These mails will also include factors such as total words checked till the date, type of writing in contradiction of the rest, etc.
I didn't have a strong reason to start a blog until I started reading these emails. I didn't know I had improved to a better self.
Special thanks to the team for carving this tool into existence.
These were the linchpin benefits of using Grammarly. Yet, once you get used to the tool, you will thereby discover much more intrinsic worth.
How Much Is Grammarly Premium?
Yes, there is no doubt about the quality that the FREE version provides.
In fact, if you are just starting as a free writer, the free version is what you should start with.
However, if you are a blogger, content marketer, writer, etc who needs to put invaluable content then you can try Grammarly premium.
In short, if you have a reasonable budget to invest in the writing tool, nothing beats Grammarly premium.
Here is their pricing plan:
If you wish to upgrade to a premium, I would recommend you start with the annual plan as you can save much more in the bulk.
If you are working as a team, they are also available with the business account and the team features.
Paying 12$/month with (annual billing) can be somehow expensive for some of us.
However, once you start using it, you will never regret the decision. But if you are a student you can get some of the discounts on Grammarly Premium.
Its benefits prevail over the cost.
In fact, I could have never been able to brand my blog if I was writing without Grammarly.
Not only that, after using Grammarly suggestions in LinkedIn, like-minded people started featuring me 🙂
Grammarly Alternatives
Every business has its pros and cons. One of the major cons of a business is its competitors.
Similarly, Grammarly has many rivals providing the same services.
Let's discuss some of them.
1. Ginger –

Ginger is similar to Grammarly in some ways.
For example, they too have a free chrome extension that allows users to access Ginger on the web itself.
With monthly users of around 6 million, the tool is pretty popular too. (Source: Similarweb)
Even their free extension has over 500, 000 active installations.
Like Grammarly, Ginger supports its usage on all platforms including social platforms such as Facebook, Email, Twitter, etc.
One of the best features that I am gripped with is the easy translation method.
2. Hemingway Editor –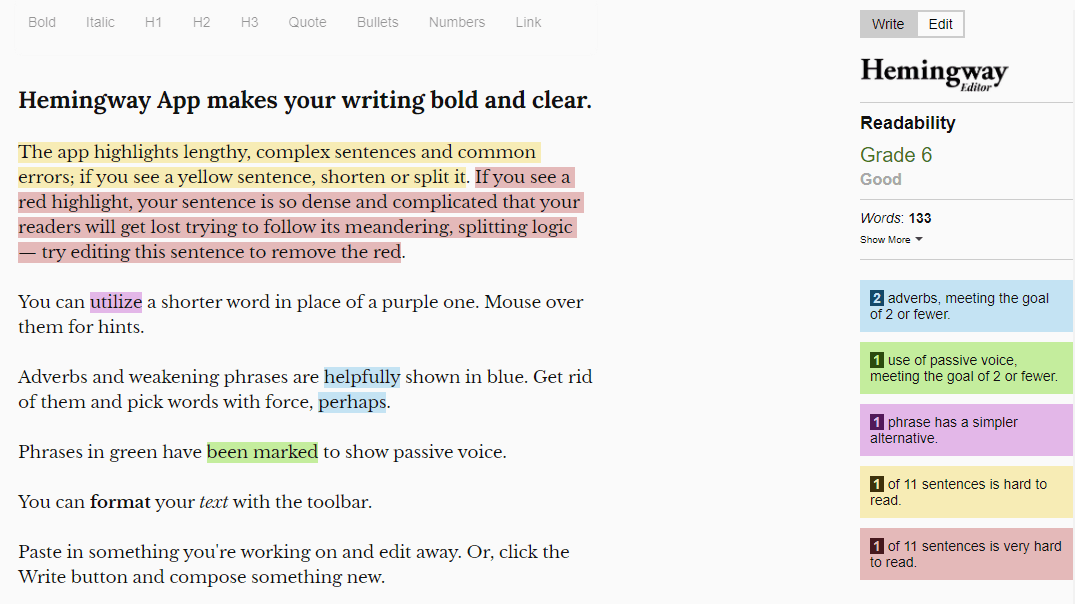 Hemingway Editor is another free website for improving your written content.
Through their dashboard is kind of vintage, they still do a great job of making your writing super effective.
With their minimalist design and super valuable features, they will help you make your content easily understandable by even the grade 8th student.
This tool will highlight texts that are inappropriate and assist you in solving them ASAP.
They are also available with the desktop app.
Besides these sites, there are some other sites too which are the sheer competitors of Grammarly. One of them is Prowritingaid.
Commonly Asked FAQs
Grammarly Review: Is Grammarly Premium Worth It?
Without any blurry excuses, Grammarly is fabulous.
Or else why would over 60 million people use it every month.
However, like any other tool, Grammarly also does has limits.
We cannot compare it to the human editor as it cannot understand the deep emotions and logic due to their fixed coding structure.
Yet, Grammarly premium is best in its own ways.
A tool that can help a book become a best seller is surely worth paying for.
This was my ultimate review on Grammarly.
I hopefully assume that it cleared your suspicions regarding the same.
Now I would like to hear from you.
Was this review helpful?
Please let me know by leaving a comment below right now.
Disclosure: This post contains affiliate links. This means we may make a small commission if you make a purchase.