How to Use Answer the Public for Free: A Blogger's Guide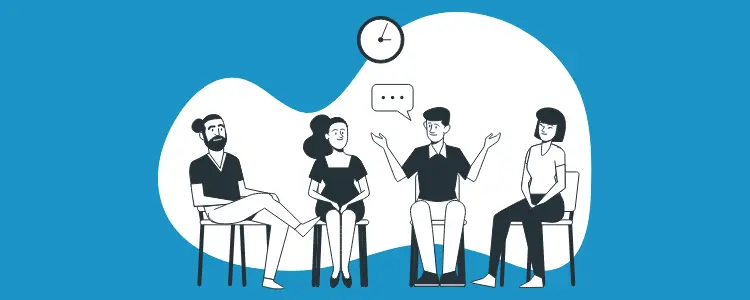 When it comes to writing astounding blog posts, the MVP (Minimum Viable Product) is correct planning and keyword research.
Even if you do not get anything else right in the first place, you need to nail at least the above elements.
Just like your bucket list, your blog launch checklist should include keyword research as one of the top priorities and it should be done on regular basis.
But I understand how hard it is to come up with content ideas and underserved keywords continuously.
Luckily, every problem has a solution.
With great tools and development in technology, it has never been easier to do almost anything.
And this is where Answer the Public has its unique footprint.
In the article, I will guide you about – how to use Answer the Public and tell you exactly what amazing things you can do with it.
In fact, using the free version of Answer the Public alone has helped me rank for some of the competitive keywords in my niche such as:
And:
How to connect with other bloggers

And a ton more.
Without further ado, let's learn how to use Answer the Public the right way and get the maximum benefit from it.
What is Answer the Public?
Answer the Public is the search suggestion and keyword ideas tool that helps content creators find the best and trending questions asked by real users on the internet.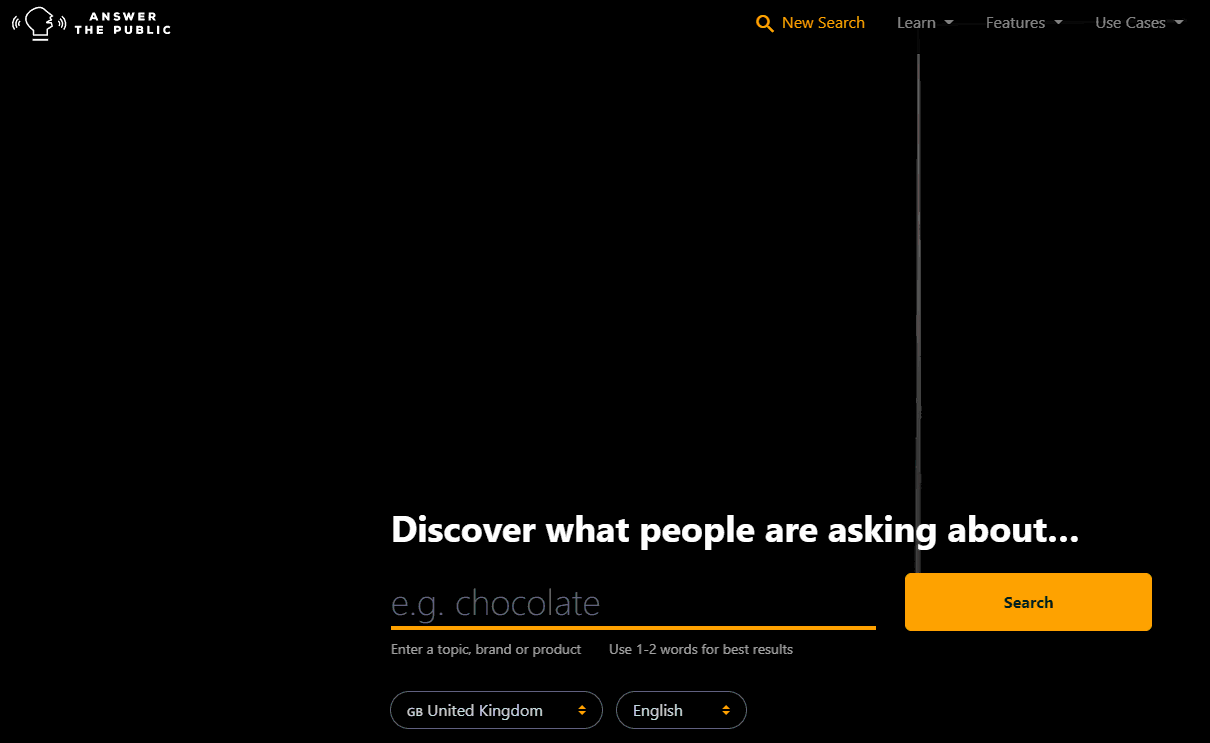 But it is not limited just to finding questions.
Besides questions, it also uncovers ideas matching the prepositions, comparisons, keywords in alphabetical order, related queries, etc.
It shows results in two types of formats:
1. Visualisation: (Mindmap-like structure) in which all the related queries are shown in a circular field which they call image cloud.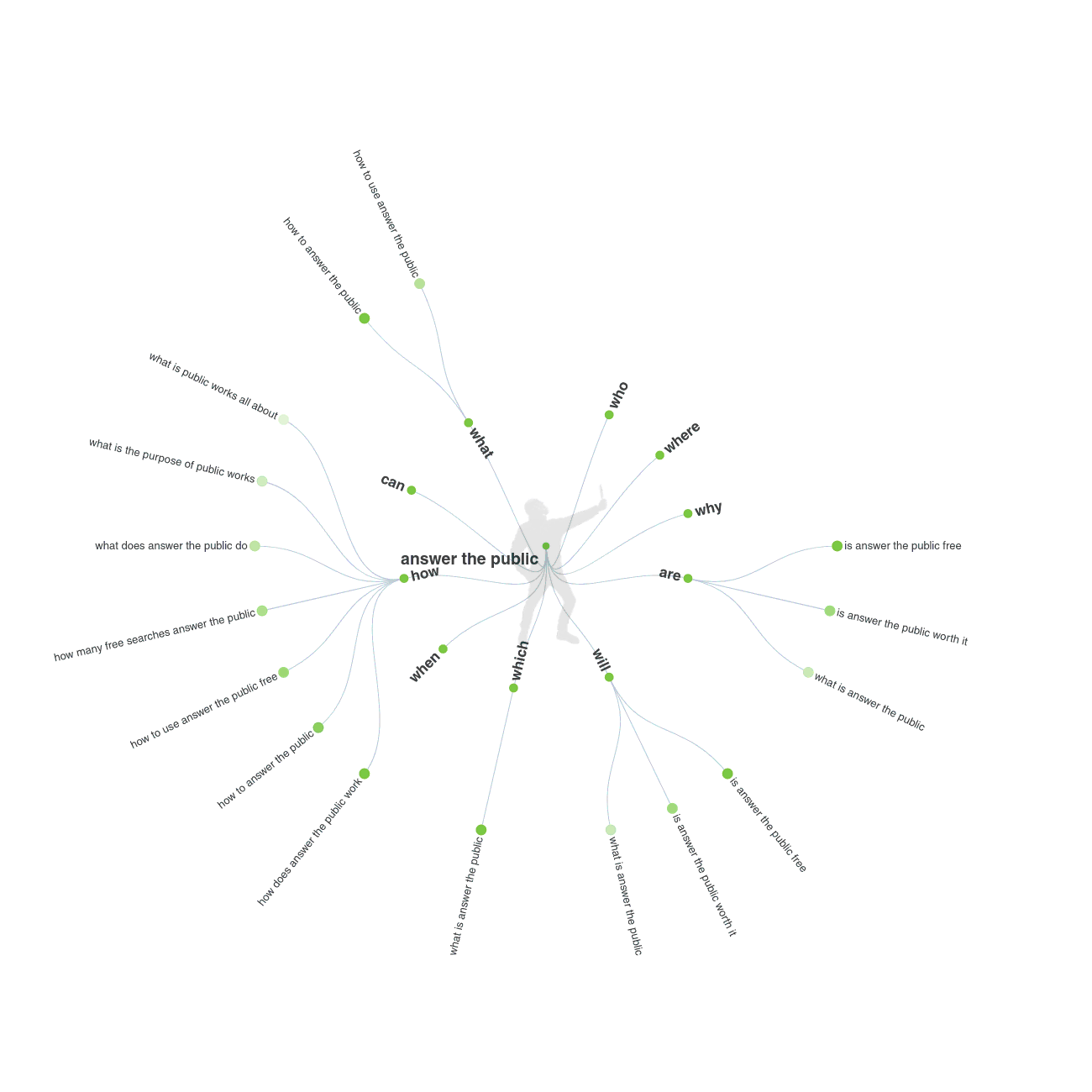 2. Data: (Simple bulleted list of data with all the queries).
The interface is pretty easy to operate and soothing to the eyes.
No beginner will ever feel a need to watch a YouTube video to understand the use of Answer the Public.
In fact, you do not even need to sign up to use the free tool.
All you need to do is to head over to their official homepage, put in a seed keyword, and there you go.
Not bad.
Many underestimate what they can do with this tool.
While much simple it may look and feel to use but it is a complete game-changer if you are someone who plays with keywords on the search engines.
But beforehand, you need to learn what can you do with it.
What Does Answer the Public Do?
Answer the Public can assist you in finding lucrative long-tail keywords that have near to zero competition.
It will also help in finding keywords to run your paid advertisements.
Not only that, Answer the Public will help you with those questions that are good to include in your blog posts but you usually miss them.
Take Google, for example.
Google's autosuggest feature help bloggers find similar LSI keywords related to the query.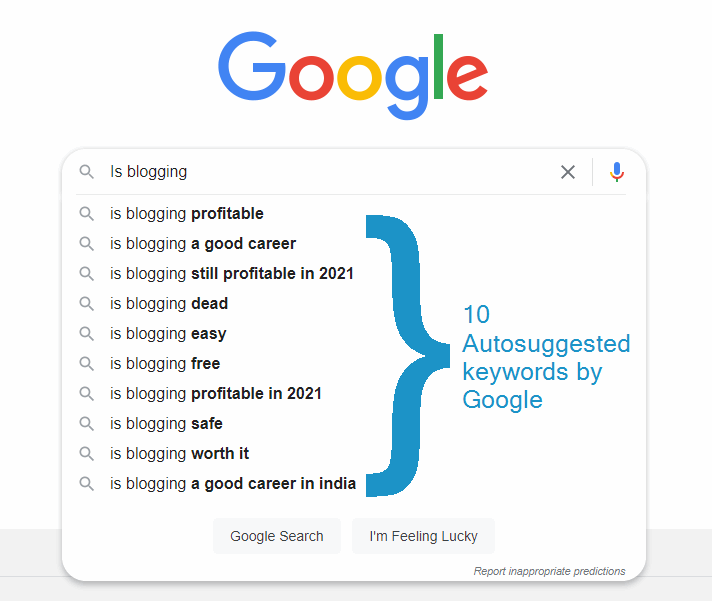 But there is a problem with it.
You do not get all the questions unless you try using different letters as a postfix.
Answer the Public on the other hand is a much easier way to approach long-tail keywords.
Count no. of keywords on Google's autosuggest feature and you will see that they will not be more than 10 at any cost.
Fortunately, Answer the Public is of great help when you want to find out a bunch of good monetizable keywords all at once with their Alphabetical feature.
And the fun doesn't have to stop here.
With their free CSV file downloadable support, you can export your keyword ideas data in one click as an excel file.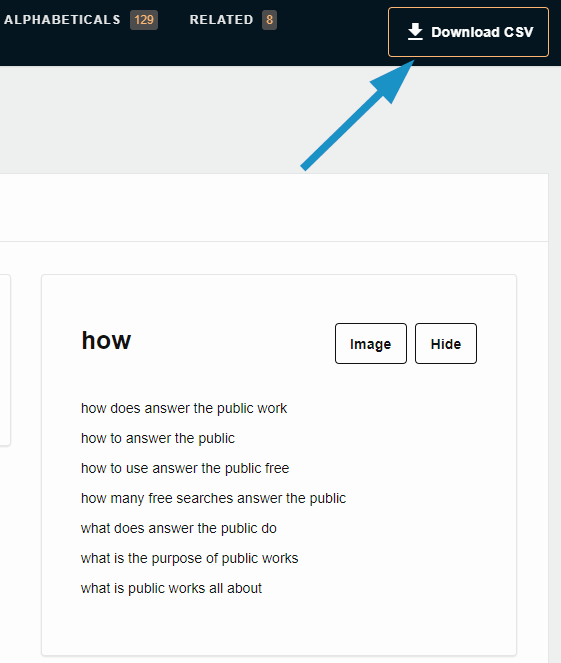 Pro tip: While using their free version as you have a limit of only three searches per day, It is a great deal to use this feature to export a truckload of data so that you can have a look at it whenever you want.
Sounds good.
In short, Answer the Public does:
Decent keyword research for your seed keyword.
Helps in exploring untapped long-tail questions.
Finds hot questions that users are asking frequently.
And much more.
With that out of the way, let's look at the beneficiaries of Answer the Public.
For Whom Is Answer the Public Useful?
Here's the thing.
This tool is useful for anyone who wants to earn money online by ranking their content on search engines.
You may be a blogger and want to write your blog posts faster through solid keyword research.
Or you may want to sell your products through paid ads in which case you need to write great blog descriptions that are optimized for relevant keywords.
Or you are the freelance writer who needs to perform extensive keyword research for the client's brand.
These are some of the examples of the people who can use Answer the Public.
As said earlier, anyone who is into keyword research and similar stuff – he/she can benefit from using Answer the Public.
How Do You Use Answer the Public?
There best and the only way to use Answer the Public is to find additional keyword ideas in the different forms by entering a seed keyword.
Once you visit Answer the Public, you can either sign up for free or directly start searching from the homepage itself.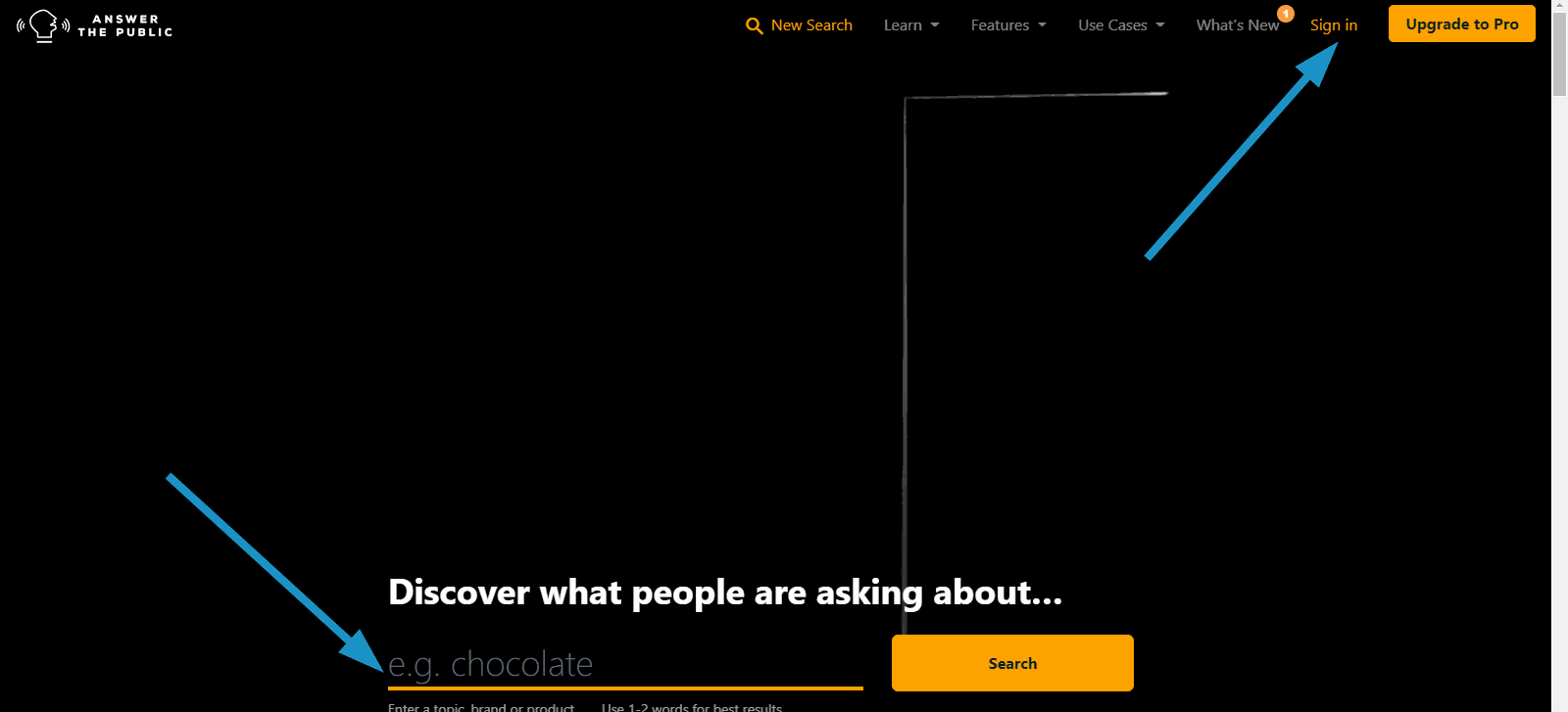 For the sake of simplicity, I will show you a real example of the ideas that I took for this article i.e. entering "Answer the Public" as a seed keyword.
Within seconds, you will get the goldmine of data.
As discussed earlier, you can get ideas in the form of:
Questions
Prepositions
Comparisons
Alphabetical
And related keywords.
Out of the five, questions are the keywords that pre-includes the words like; 'who',' what',' when',' why',' how',' can',' will', etc.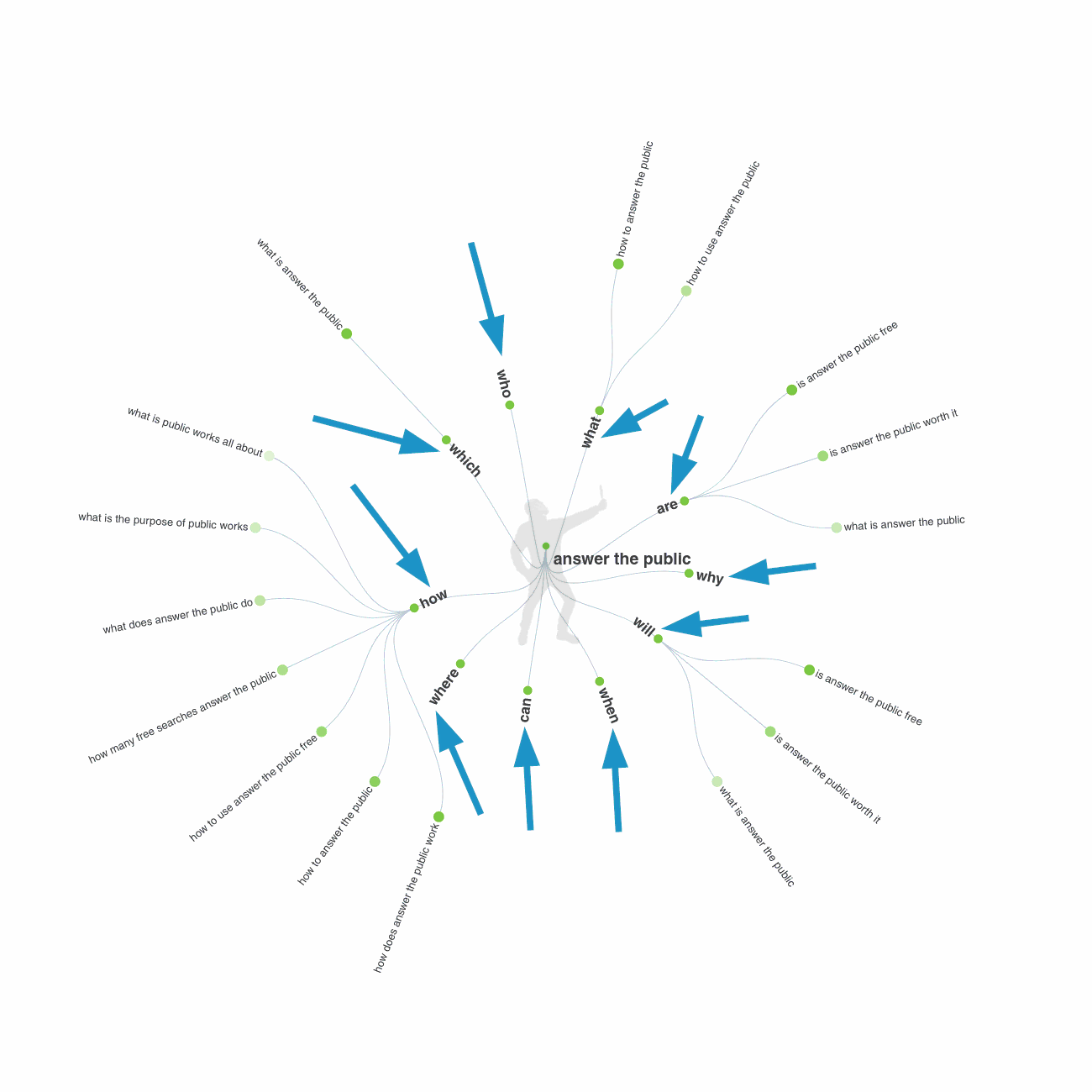 Prepositional words are the words like 'can',' for',' is',' near',' with', etc added after the seed keyword to make the keyword meaningful.
Then comes the comparisons. This section of keywords is highly useful for all those folks who are competing on affiliate review keywords or product differentiation.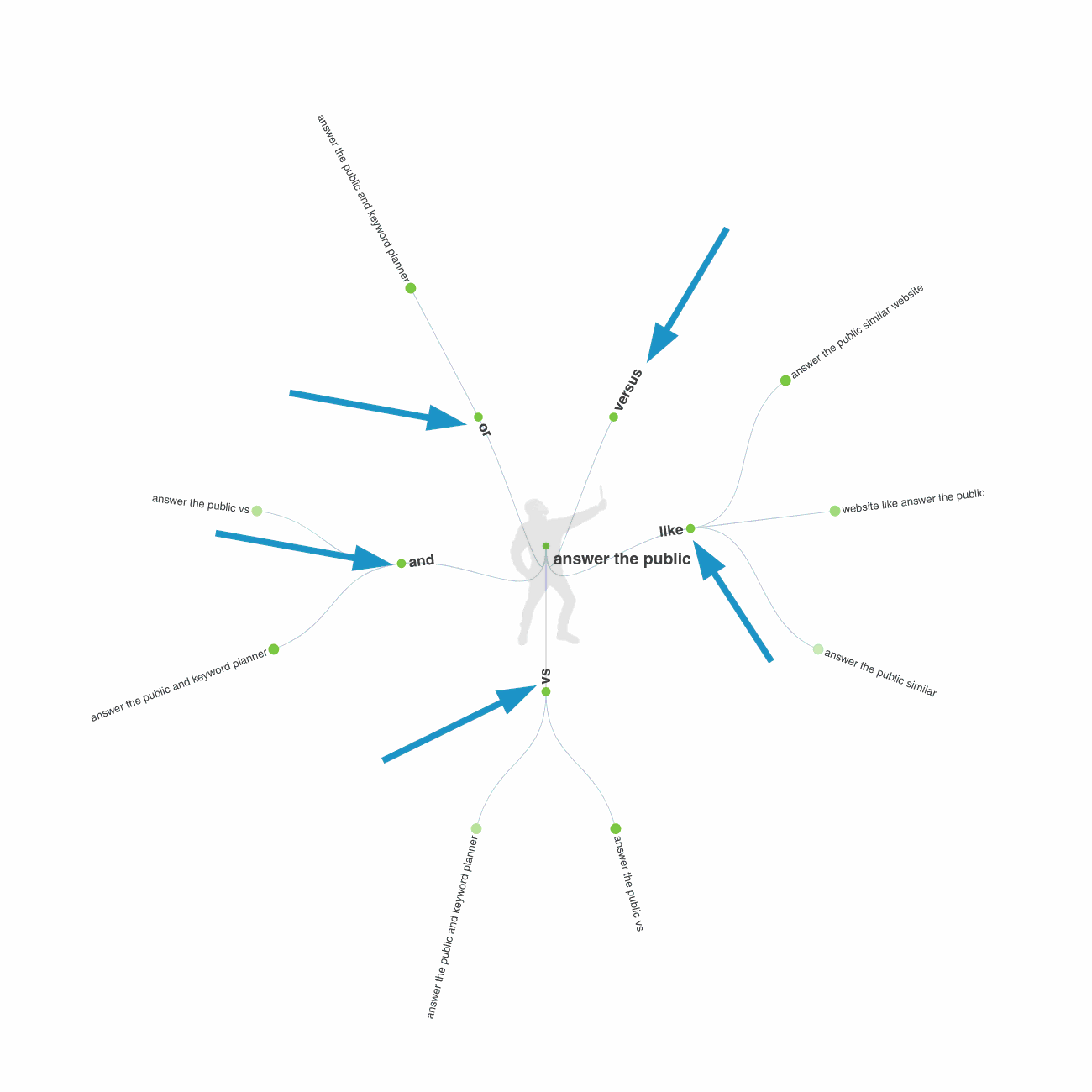 Let's say, you have written a review article on KWFinder which is one of the low-priced yet good keyword research tools.
You suddenly find another keyword research tool called Ahrefs.
After using and testing both of them, you decide to write an ultimate comparison guide between them so that the customers can find it easy to choose from the two.
In this case, finding these types of comparison keywords can be tricky.
But not with Answer the Public's free comparison section.
And that too for free.
After comparison comes the Alphabetical section where almost every keyword related to your seed keyword is listed in ascending order (from A to Z) as discussed earlier.
Last but not the least, there is a section named related.
It shows related keywords to your seed keywords.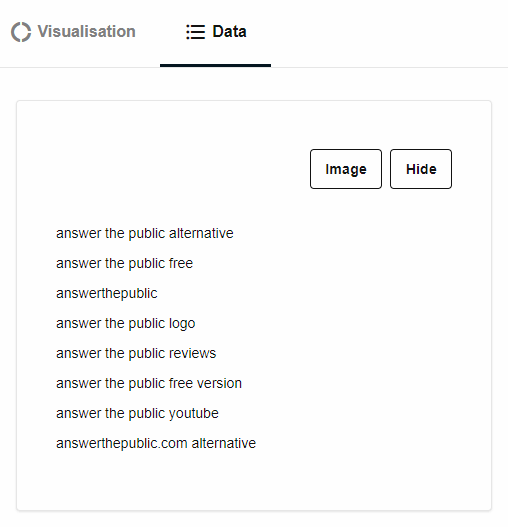 Note: This section works well for some keywords while not the best for others. Therefore, proceed with precautions.
Sometimes, you may get ironically different keywords from what you assumed.
This is not anyone's fault. AI is still progressing.
I am not a big fan of finding keywords through their visualization (Mindmap) method. I rather prefer the bullet points data which is soothing to the eyes.
However, in terms of sharing the data with someone else, Mindmap works the best as they directly give an option to download the data as an image.
That's free too 🙂
This was pretty much it.
Modest yet breath-taking features that you would probably not find in any other FREE tool.
With that, let's talk some money if you want to invest in their premium plan.
How Much is Answer the Public?
There is an Answer to the Public limit in the free version.
You can search three times per day in the free plan.
The premium plan starts from $99/month and $79/month when billed annually (with an anytime cancellation guarantee).
In their premium plan, there are no limitations, you get unlimited searches, data comparison, setting specific keyword alerts, CSV exporting, downloading Mindmaps with high resolution, etc.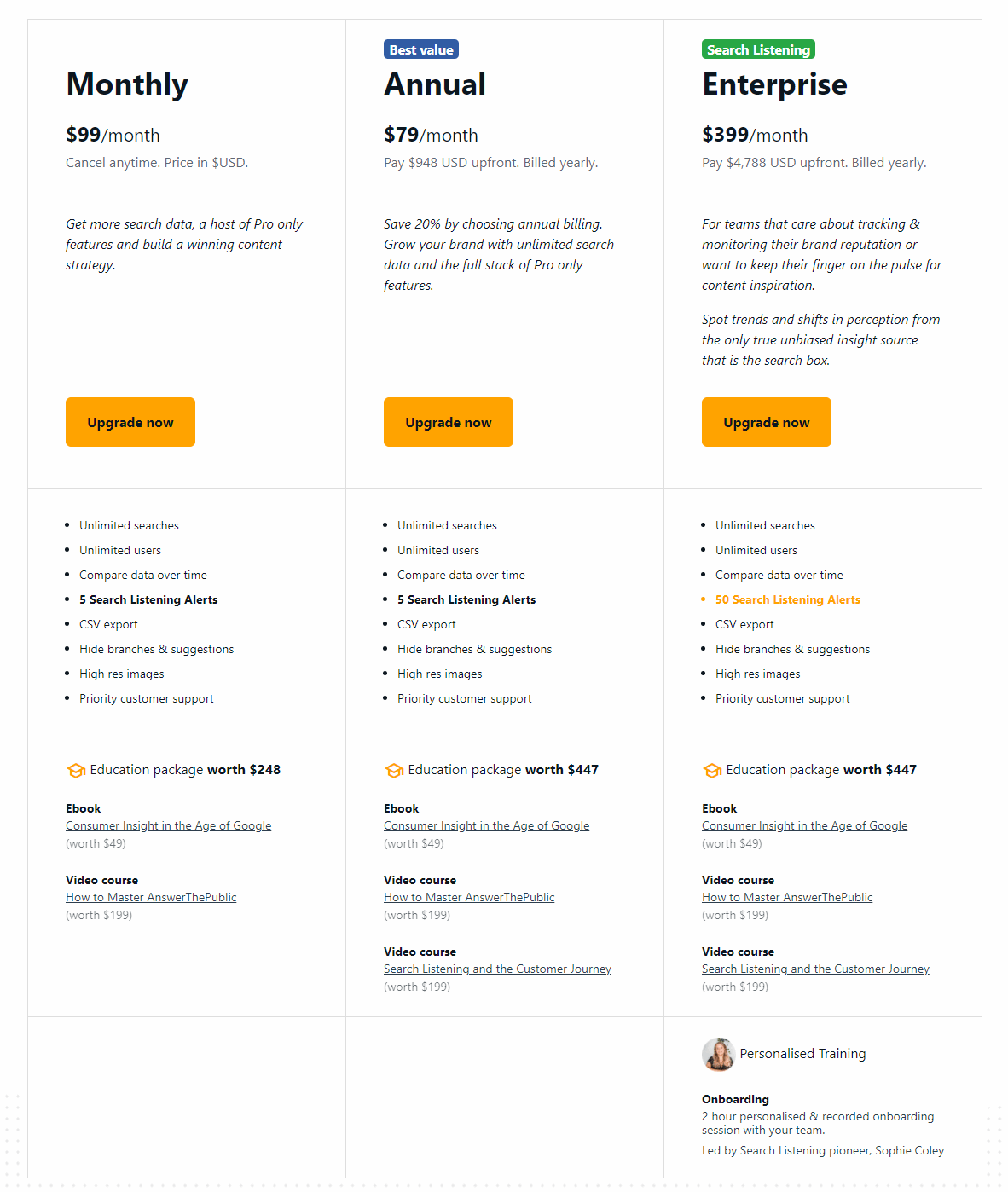 If you are an enterprise dealing with a large amount of data each day then they have got you covered too.
There is a special plan for enterprise at $399/month with additional features.
Pro Tip: Unless you are into extensive research at regular intervals, a free plan will almost be a great option for you.
But if you have the budget to invest and want to get extra featured along with unlimited searches every day, then yes, you can support the creator by investing in this earnest tool.
There's no looking back in that.
Conclusion
This is an end to our guide on how to use Answer the Public the right way.
Hopefully, you learned something new from this article.
It is not a compulsion that a thing, tool, or product is good only if it is complex and sophisticated.
Simplicity is underrated.
Tell me, what was your biggest takeaway on Answer the Public?
Have you learned to use it and get proven results?
Let us talk in the comments below right now.
Disclosure: This post contains affiliate links. This means we may make a small commission if you make a purchase.