How Much Does It Cost To Start A Blog In 2023? (Money Guide)
James wanted to start a blog, write astounding blog posts, drive traffic to his blog and eventually make a ton of money out of it.
He was planning and was very happy until he came to know from one of his friends that starting a blog can cost a handful of money and that there is no cheapest way to start a blog.
James has stopped planning as he is just a teenager who doesn't earn anything extra except what his parents offer him as pocket money every month.
In short, he does not know the exact answer of – how much does it cost to start a blog.
If you are reading this article, probably your situation may be identical to that of James or at least somehow comparable to him.
So, if you are willing to learn everything about the true cost of starting a blog, then you will love this new guide.
Let's begin.
How Much Does it Cost to Start a Blog?
In a nutshell, anyone can start a blog for as less $50 to $65 in any country. However, do remember that this amount is not fixed.
The true cost of running your blog can be measured through mainly your blogging goals, how you choose to work on blogging and what tools you choose to invest in.
The above cost is the foundation of starting any blog that wants to survive and grow at least for a year at a single cost.
It does not include expenses related to any external add-ons, tools, software, hardware, etc.
You can start your blog and make it live from the above amount but if you consider buying a laptop, headphones, etc, then the cost may vary accordingly.
No doubt you can start a blog for free through platforms like Blogger or Wix. But let me be clear, if you want to grow your blog and make money from it, then you need to invest in a self-hosted WordPress blog.
To know the exact amount of starting a blog, the first step that you need to take is to – find your blogging purpose.
Define Your Purpose to Find Out the True Cost of a Blog
The purpose is everything.
Before getting your hands on almost any field, you need to examine your purpose for taking action.
You can't just cost your time through infinite guesswork. Failing is ok but failing without a purpose is also worse.
Finding purpose in blogging is crucial not only because it opens new opportunities but to keep the clarity till the end.
Different people have different end goals while creating a blog and this is where everyone's blog costs can differ to a large extent.
There are many ways in finding your true blogging purpose, but for this guide, we will go with answering my favorite question.
What type of blogger are you and want to become?
Answer this simple yet effective question.
Depending on your situations, choices as well as aspirations, you can be either of the ones:
Part-time blogger.
Full-time blogger.
In reality, there are three categories of bloggers but we will not cover the hobby bloggers as they blog only for a chore and not for the money and brand building.
Part-time blogger – Also known as side-hustle bloggers, these types of bloggers mainly work hard on their blog but are not able to give the required time due to any reason ranging from:
Day job.
Other business.
Caretaking children.
Going to school or college.
Or any other reason you can think of.
In short, they want to work heavily on their blogs but aren't able to do so because of some prior commitments and so forth.
A side-hustle blogger need not necessarily invest in premium blogging tools and plugins, run the paid ads, etc, at least in the beginning.
The main objective of a part-time blogger should be to write epic blog posts, drive traffic to the blog, start branding your blog gradually and find proven monetization methods.
So, if you are anyone who falls into the category of a part-time blogger, then your cost will be, of course, less than that of a full-time blogger.
We will calculate costs for both types of bloggers separately but initially – The total minimum cost of a part-time blogger is: $65 with a domain name and hosting incorporated.
Full-time blogger – These are the bloggers who have their hearts and soul in blogging.
They do nothing but blog all day and every day.
They have made blogging a profitable business and one of their main source of income.
Not to mention, full-time bloggers also starts as a part-time blogger and eventually progresses their blog to a full time thriving business.
They are experts in the blogging basics as well as the advanced tactics. They know what types of articles work best for their audience.
Talking about the audience, they have their own highly-targeted ecosystem which helps their spirits keep high.
Thus, if you want are (or want to become) a full-time blogger, then your expenses to start a blog may be significantly higher than that of a part-time blogger.
This is because as you are fully into your blog, you will need high profile keyword research tool to improve your organic rankings, run paid ads to scale your business across the preferred areas, etc.
If I want to summarize the sure-fire difference between the two: part-time bloggers are hustlers who are on their way to becoming better bloggers and full-time bloggers are already better with what they do due to the maximum amount of time spent to grow their blog.
You can either choose to be a part-time or a full-time blogger as per your environment, choices, and goals.
Similar to a side hustler, a full-time business blogger can also start with a domain name and hosting at around 65$ as their minimum cost for the first year.
I hope you got a neat glimpse into the blogging purpose.
Pro Tip: We recently published a definitive guide on 5 pivotal purposes for creating a blog. Have a look at this guide to get clearer regarding choosing a perfect blogging role for yourself.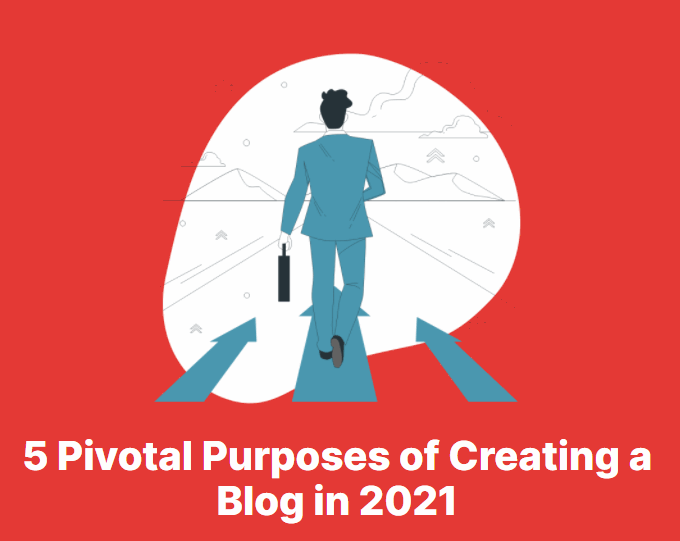 Look at you!
You have successfully carved out your blogging purpose. Now, it's time to calculate the real costs of enrolling in each major element in blogging.
Learning to Blog Costs
It may sound silly but I have seen many bloggers spending a substantial amount of money on buying paid blogging courses only to lose the money.
Believe me, there is no need to buy any premium blogging course (at least in the beginning) to learn about the blogging basics.
Why?
Because there is already everything available freely on the internet.
Instead of spending money on buying the course, you can invest that amount in better hosting, buy better blogging tools and make good use of it.
To be clear, in no way I am against buying the premium courses.
I am just sharing my experiences as well as lakhs of other bloggers who just started off like me and eventually got better (without buying courses).
Here are few legible places that you should make use of to polish your blogging basics skills:
Reading authority blog posts & guides related to blogging.
Watching YouTube videos (of selected individuals).
Start using Quora & Reddit to know better about what various people think of blogging.
Enroll in free blogging courses (Udemy, Coursera, etc).
Sign up for the free newsletter in the blogging sites (like mine) to receive regular blogging updates and stay up-to-date.
And that's all you need.
By following the above mediums, you will be much better off and confident to learn about blogging than starting your journey with a huge payment on premium courses.
This was for side-hustle bloggers.
However, if you are willing to become a full-time blogger, you will need to constantly upgrade your knowledge by staying on top of the news.
In this case, you can invest in some premium blogging courses that teach not only novice-level tactics but advanced strategies (such as link building, advanced SEO, SEM, etc) that can help you scale your blogging business.
There is no fixed cost for these courses as every individual charges a distinct amount.
However, as per your budget, you can invest anywhere from less than $100 (Udemy) to $1000s if you choose to follow tutors like (Brian Dean).

Or else, you can always start learning from the free sources discussed above. Done correctly, either way pays off.
My advice – start learning from free sources until your blog starts generating a decent amount of revenue constantly.
You can always try out new premium courses once you have the cash in hand.
Hardware Essentials Costs
Be it a full-time blogger or a side-hustler, you cannot blog through your smartphone.
I mean – you definitely can – but you should not.
Publishing content, editing images, writing content, etc, is a great mess on a mobile phone. I have tried it and believe me – you do not want to follow me for that.
You will not enjoy writing blog posts on your cell phone because it's not similar to writing short WhatsApp communications.
In short, you need a computer or a laptop (if you don't have one already) to start blogging the right way.
It is advisable to go with a laptop rather than a computer. You can carry your laptop anywhere you go and keep up with the work even at remote places.
Starting a side-hustle blog, you can choose to go with a decent performance laptop.
Though MacBook is great in terms of speed, battery, and performance, try investing in laptops that cost at least around 300$.
It's not much for a laptop and you will get everything you need to access your blog without a lag.
For a full-time blogger, a 13 inch MacBook Pro can be a great option. Though it's based on your choice, choosing this will help you keep your laptop alive for at least a handful of years.
Its price starts from $1,299.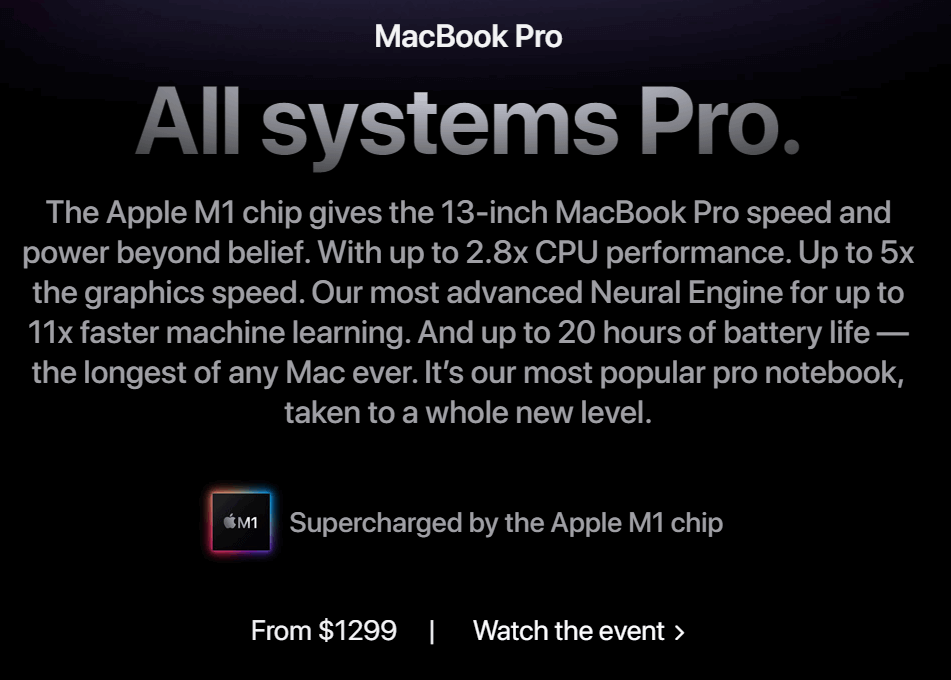 With a laptop, you may want to invest in a headphone for music, microphone for podcast and printer if you are obsessed with printables.
I am not including the cost of those items as these are not bought by everyone and are not an obligation.
Overall, hardware costs can reach from $300 to $1299 according to the type of blogger you wish to be and more importantly, the type of laptop you want.
Domain Name and Web Hosting Costs
This is where most of us mess up.
Choosing a perfect domain name as well as hosting is very critical not only in ensuring that the site's uptime is always great, but also makes sure that site speed and security are reliable. You can get a .com domain name from Namecheap for the best price with free Whois Protection for life.
There are many web hosting companies out there which makes it harder to decide which one to go with.
That's where Hostinger comes into the picture.
Hostinger powers millions of WordPress websites and gets preached by all the great influencers including Tim Ferriss, WordPress itself, etc.
With their single-click WordPress install, you can get your site live on the internet within minutes. Not to forget, their chat & email support is also spellbinding.
With a budget-friendly cost yet great features, Hostinger is designed for every type of blogger.
In their shared hosting, they have got three great plans:
Single Web Hosting (Starts from Rs.79/month when billed for 4 years).
Premium Web Hosting (Starts From Rs. 159/month when billed for 4 Years).
Business Web Hosting (Starts From Rs.279/month when billed for 4 Years).
For both i.e. side blogger as well as the full-time blogger, you can choose to go with either Single Web Hosting Plan or the Premium Web Hosting Plan which is recommended by Hostinger.
The major difference between the two plans:
| Single Web Hosting Plan | Premium Web Hosting Plan |
| --- | --- |
| 1 website | 100 websites |
| 30 GB SSD Storage Capacity | 100 GB SSD Storage Capacity |
| No Free domain | Free domain name |
| Handles Up to 10,000 Visits Monthly | Handles Up to 25,000 Visits Monthly |
| 100 GB Bandwidth and 2 databases | Unlimited Bandwidth and databases |
As a total beginner, the above price may look somehow more.
If so, then you can apply this trick to make your overall cost much lower.
The above-shown costs are based on the yearly plans. However, if you are ready to pay for two or three years upfront, then your price will be deducted accordingly.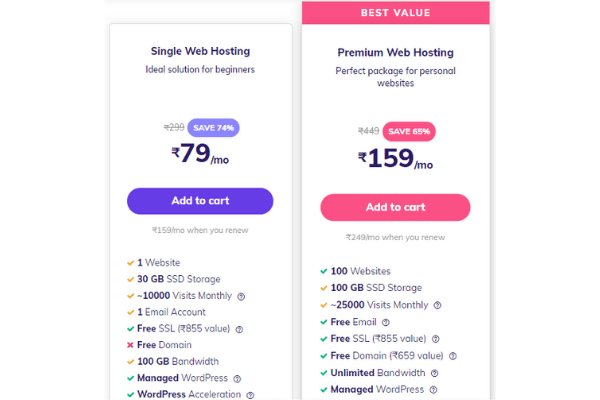 This is paying more now but saving more in the long run.
What about a domain name?
If you decide to go with Hostinger, you get a free top-level domain name while paying for the hosting meaning you need to pay only for the hosting.

Not bad.
If you move on considering the Single Web Hosting Plan, then you can start a blog for less than $65.

If you choose to go with the Premium Web Hosting Plan for your full-time business blog, the total cost will be anywhere around $90 for the first year.
Hostinger is a great option if you want to start a WordPress blog with little to no hassle and grow it to a substantial amount of audience.
With that, let's move to the total blog designing expenses.
Designing Costs
As you may be knowing, WordPress is the largest Content Management System (CMS) powering over 40% of websites on the internet.
So what is the real secret for their growth?
WordPress has made it easy for non-techies like you and me to create a website from scratch and design it the way you want – without writing a single line of code.
This is possible due to the various WordPress themes and plugins.
WordPress themes
Helps in structuring your blog, WP themes are the town hall of any WordPress site. They are not limited to maintaining the architecture.
With a great theme, you get numerous benefits:
Improved site speed (core web vitals).
No conflicts among different elements of a blog.
Schema optimized (helps in showing rich snippets in SERPs).
Regular updates.
You get the point.
Choosing the right theme is not difficult.
Here is the list of the all-time popular themes and the one that I personally prefer and recommend:
1. GeneratePress premium –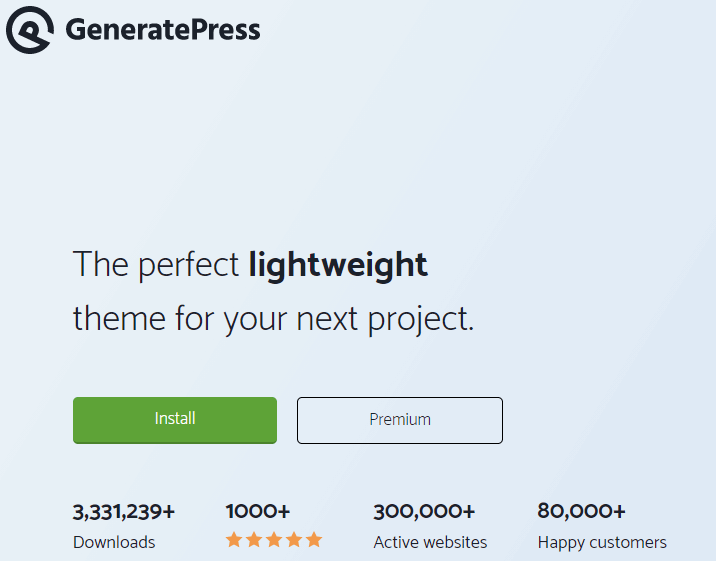 (Costs $59 at a one-time fee)
Also known as GP premium, GeneratePress is a freemium theme with less than 10 kb structure code. Most a lightweight theme and used by millions of site owners (including me).
Read my honest GeneratePress review to learn more about it.
2. Astra pro –

(Priced at $47 for unlimited usage on infinite websites)
Astra Pro is also a freemium theme. I have Split tested both GeneratePress Premium as well as Astra Pro and the results are pretty much the same.
In terms of customization, Astra pro has got more features and in fact, the highest quantity of features as they keep rolling new elements over time.
3. Kadence –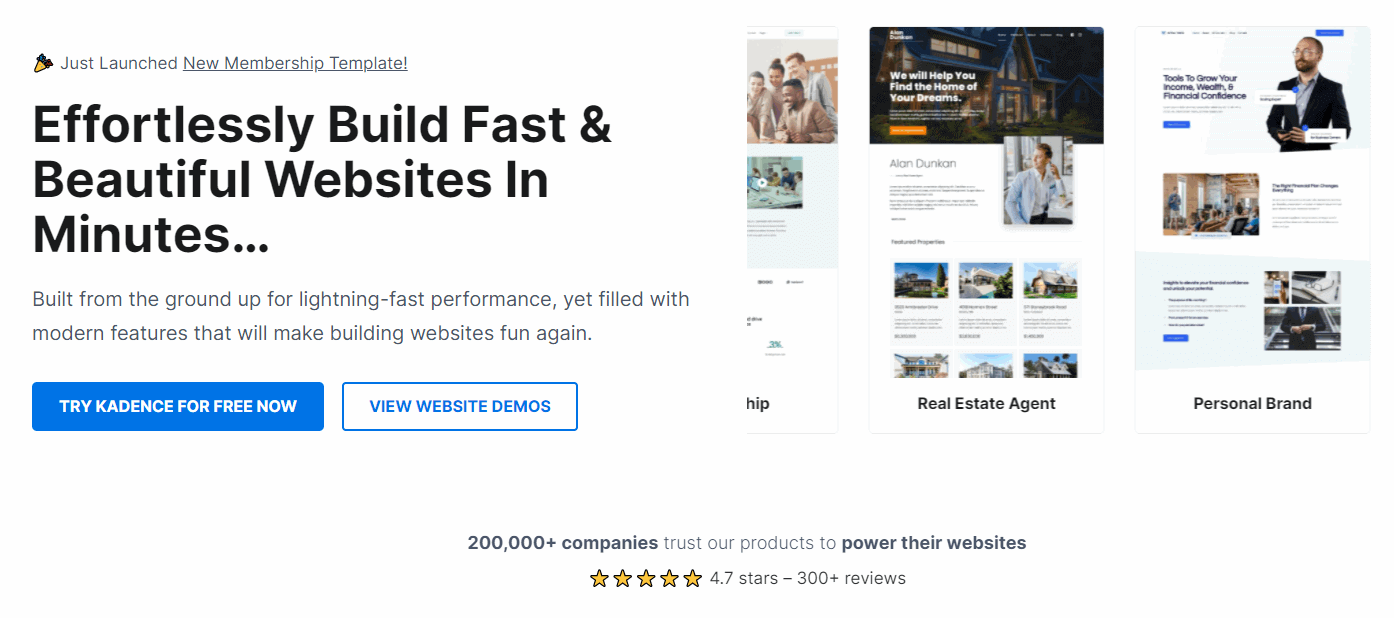 (Costs $69 for unlimited use)
Though Kadence is less known in the market, it has got substantial limelight from WordPress gurus and other pro bloggers.
No wonder it has made its way to one of the most popular plugins in the WordPress themes directory.
Its premium version has numerous features ranging from easy inserting header/footer scripts to stick the element at a place to various other add-ons.
These are some of the top and the commonly used WordPress themes. Yet, you may want to explore more themes that fit your way.
Either way. Using any of these themes will ensure that your site is free from trivial crashes and provide a great user experience to your readers as well as the search engine crawl bots.
Irrespective of becoming a side-hustle blogger or a full-time business blogger, the total theme expenses can range from $0 to $69 at a one-time payment.
WordPress plugins
In WordPress, plugins are everything.
They help you optimize your blog's design not only in terms of its appearance but for speed, performance, etc.
WordPress directory has a whole lot of plugins available in its free directory: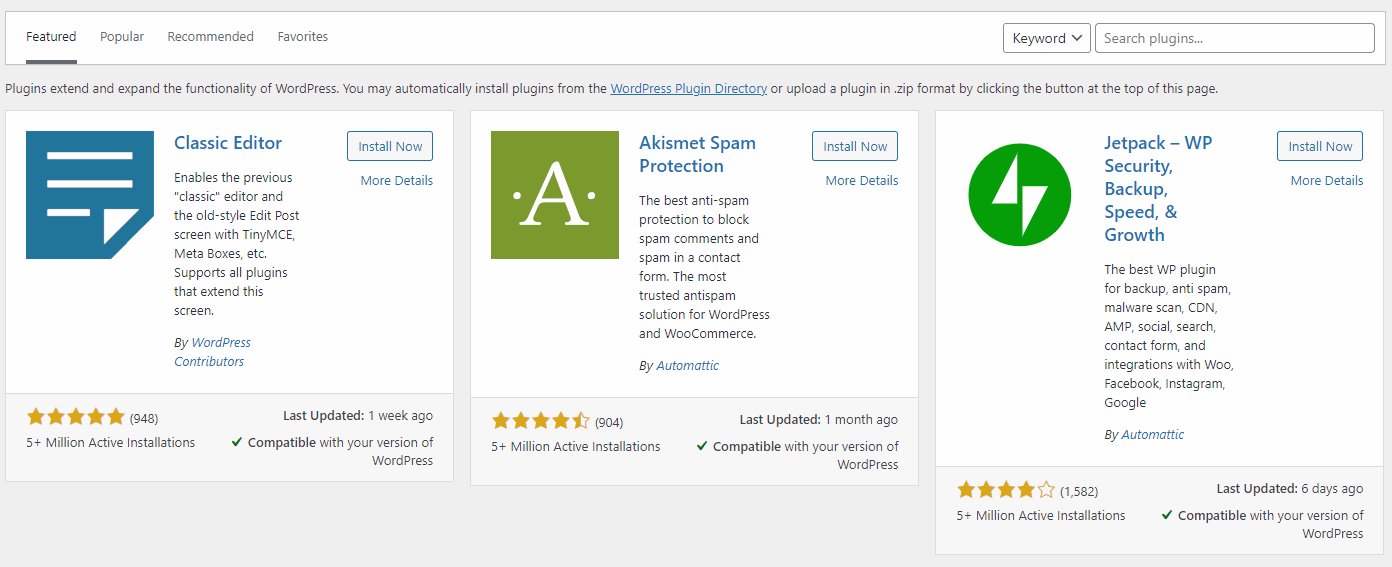 In fact, unless you are into some serious customization, free plugins can pretty much do everything you want.
Some of the top free, as well as paid plugins that you should consider installing, are:
1. Rank Math SEO –
As the name suggests, Rank Math has grown huge in popularity in a short period.
Though it is a freemium plugin, the free plan does a great job in handling your on-page SEO as well as the technical part (like submitting sitemaps, adding schema, etc).
2. W3 Total Cache –
A free caching plugin that helps in improving your site speed to a great extent. Also supports connecting Cloudflare for advanced code minimization.
Regular updates and millions of downloads keep this plugin on the popular list for years.
It also works well with the GeneratePress theme as well as the Elementor Page builder.
Three of them make a great combination.
3. Elementor –
Leading WordPress page builder and the one that I use in designing almost every page of this blog.
Suitable for any non-technical person to build responsive websites with any prior knowledge.
Also, it is very easy to use. The Premium version comes with extra functionality like their pro widgets: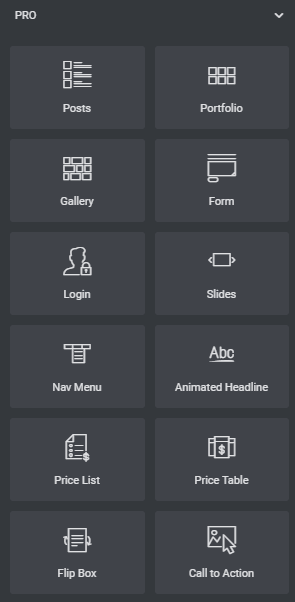 Yet, widgets of the free version work great at least in the beginning.
If you have a budget and need to make your website design awesome without adding any external plugins, then you should definitely try Elementor pro.
4. Pretty Links –
Link cloaking plugin. Highly recommended if you are an affiliate marketer who promotes various affiliate products on your blog.
By using Pretty links, you can make a dull affiliate link look legit, short, and branded.
This not only helps in improving the user experience but allows your readers to easily remember it and share it.
The free version is enough to redirect unlimited affiliate links.
If you wish to unlock additional metrics such as deep analytics, add auto-affiliate links, etc, then you may want to check out their premium version.
5. iThemes Security –
Free security plugin that keeps your site from hackers. Includes features such as altering wp-admin login details, blocking xmlrpc.php, and much more.
They also send weekly emails regarding login attempts and other important details.
Wordfence is another free alternative.
6. WP Rocket –
This is a premium alternative to W3 Total Cache.
Costs $39 for a single website for unlimited use.
Contains almost all features that W3 Total Cache includes plus advanced configurations such as preload, lazy load, image compression, and a lot more.
The only plugin you will ever need to speed up your WordPress blog.
These were some of the best plugins that will take your blog to another level.
You can also look at some other plugins including Akismet Spam Protection, WPForms, etc.
It is advisable to use as few plugins as possible to keep up with the site speed obligations.
That's why I recommend investing in a pro plugin like Elementor pro. This one plugin does the job of at least five different plugins.
In the case of an e-commerce site, try using a handful of these:
WooCommerce
Easy Digital Downloads
Ecwid Ecommerce Shopping Cart
BigCommerce.
Plugins can cost anywhere from $0 to $299 or more as per your decisions and requirements.
Cost of Running Paid Advertisements
Running paid ads is not required even when you have grown your blog to a new level.
It is an option.
However, it is necessary to know which type of blogs should you run paid ads.
People usually pay for ads for these reasons:
To capture leads.
To drive direct traffic.
To create awareness.
To pitch a product/service for selling.
To be honest, there is no honest answer to how much it costs to run paid ads.
This is because PPC (pay-per-click) differs for every single keyword and in every country.
What you pay for a click, for example, in your local country may be very different (less or more) than in any other country.
That being said, running ad campaigns depends on the types of things you wish to promote.
It is foolish to spend on advertising when you have a "current news" website.
When you just start as a blogger, it is better off utilize free sources to get traffic.
Traffic from these sources may take time to generate but is highly targeted, consistent, and most important, free.
Increase your blog traffic with these free mediums regularly:
SEO (writing content and ranking it on search engines, my favorite).
Social Media Platforms (Pinterest, Quora, and LinkedIn are the most prominent for almost all bloggers of all niches).
Forums like Reddit (help, help, help, then ask).
You can always run paid ads once your blog is somewhat recognized and of course, generates sufficient cash flow.
Yet, free sources should be your first preference.
The estimated (or exact) cost of running a paid ad campaign can be found only after defining a country, daily budget, target audience, and so on.
Content Writing Costs
Here's the deal.
With content writing, you can proceed with two approaches:
Write all content yourself.
Outsource everything.
The former is endorsed if you like (as well as have some experience in) writing. Whether you want to be a side-hustle blogger or a full-time coffee blogger, try to write at least the first 50 articles all by yourself.
Writing the initial articles will assist you in finding your writing tone, and voice as well as whether you love the topic or not.
In short, you will be able to either resonate with your writing and improve it or hate it and leave it.
Either way. You will learn a lesson and gain some experience in writing that will help.
On the other hand, outsourcing writers can seem to be a tedious task.
Pitching jobs on freelancing platforms, job boards, etc can seem to be out of control.
Also, there is no guarantee that the writer you hire will work beyond your expectations.
To find out the best writer, instead of posting numerous job proposals, contact a writer through personalized email.
Find top blogs in your niche. You will find many by simply searching it on Google.
Choose a blog whose writing abilities & expertise match yours.
Lastly, mail him/her clearly describing what you are really looking for.
Once he/she accepts your job proposal, send a follow-up email regarding scheduling a quick call to discuss pricing and all.
The price may highly fluctuate from what you usually see in freelancing platforms like Upwork.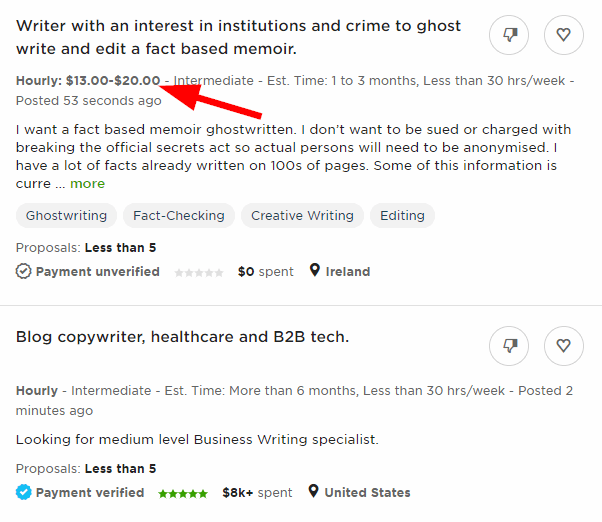 This is because over here, you are directly asking out an industry expert through an email and you know his/her work through his/her blog.
This creates a sense of assurance that your articles will be top-notch.
When it comes to payment, you can either compensate him/her after the contract has ended, pay-per-hour or after completion of a certain milestone.
Whichever way seems the most adjustable to you.
Anyways, try writing at least 40-50 articles yourself before outsourcing any of them. Initially, hiring an editor (instead of a writer) is the more legible option if you want to polish your writing.
Other Trivial Yet Important Blogging Expenses You Cannot Ignore
Publishing on the web requires a sound internet connection and to acquire that internet, you need to pay for it.
Though the internet is not directly categorized into blogging expenses, it is the most basic need if you want to start a blog.
Internet changes differ from country to country and even from place to place.
However, according to Allconnect, an average user in the US spends a minimum of at least $35 to $60 per month on the internet.

As a blogger, it is necessary to have a secured as well as a fast internet connection so that you can upload your content without losing any of it due to connectivity issues.
Besides the internet, you may also want to consider some of the office supplies (mainly stationery), food (snacks and beverages), etc while dealing with trivial expenses.
Additional Useful Blogging Softwares for Faster Growth
This section is specially designed for full-time bloggers who will need additional blogging tools to scale their blogs.
Though there is no restriction for a side-hustle blogger in using it.
If you have an adequate budget, close your eyes and go for them.
Keyword research tools
Here, you will get two great options (as per your purchasing power) for better keyword research that will assist you in ranking organically higher.
1. KWFinder –
(10-day free trial, no credit card required, and basic premium version costs $29/month with multiple SEO tools).
KWFinder is Exclusively created for beginners. Helps in finding long-tail keywords and is very easy to use.
It will make your keyword research process fun as well as informative.
The data presented by them is largely accurate as they directly (and legally) extract it from Google's database.
Really, you can't go any wrong with this cost.
Read my comprehensive KWFinder review to get more familiar with it.
2. Ahrefs –
(Starts with $99 per month).
It is not possible you are into SEO and haven't heard of Ahrefs.
Not recommended if you are just starting. Highly recommended for pro bloggers (full-time site owners) and business agencies.
Initially, you will have to learn to operate it but it eventually gets easier and more fun.
Provides great features such as:
Keyword Explorer (for individual countries and distinct platforms)
Content Explorer
Site Audit (free)
Site Explorer (full competitor analysis)
And much more.
The cost always pays off, always.
Depending on what you choose from either of two, your investment in keyword research tools can range from $29 to $99 per month.
Initially, you can utilize the power of free tools such as Ubersuggest and Google Keyword Planner.
Email marketing tools
Email marketing was the past, it's the present and eventually be the future of any online business.
If you are into blogging for a while, you may know the importance of gaining email subscribers and leveraging that free traffic to generate more sales.
Anyways, here are my two go-to email marketing tool suggestions.
1. MailChimp –
(Free till 2000 subscribers and the premium plan starts at around $10/month).
One of the oldest and most prestigious email marketing sites.
One of the main reasons for their success is: Anyone can learn to use it within hours if not minutes.
Though the free version is great, there is one major drawback that I feel in it.
You cannot set email automation campaigns in the free version.
One of the main benefits: The premium plan is cheaper than most rivals out there.
Perfect for apprentices.
2. GetResponse –
(Allowed to send 9000 free emails per month to 1000 subscribers, premium plan starts at $15/month).
A highly advanced tool with great options.
Comes with sophisticated automation and better workflow. User-friendly.
Offers various email types:
Classic newsletters.
Autoresponders.
A/B testing (headlines).
Surveys.
Etc.
If you decide to go with any of these, you should expect to spend a minimum of $0 to $180 yearly.
Content writing optimization tools
I agree that writing formal and professional English is not required in blogging.
But that doesn't mean you write whatever you feel like without making the sentences sound decent.
When it comes to making writing better as well as unique, there is one tool that I turn into every time: Grammarly.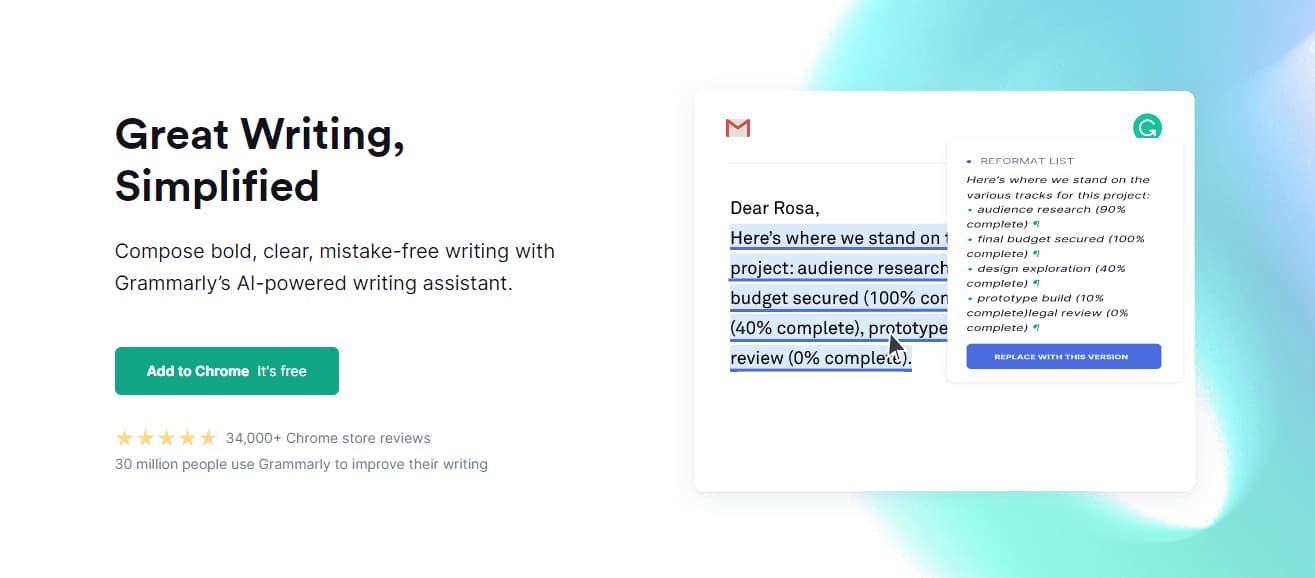 From correcting grammar issues to addressing the plagiarised content, Grammarly is a one-man army.
In fact, Grammarly is the reason I have been able to write better today than I wrote yesterday.
They have a lifetime free version which is great in itself.
In the free plan, you get:
Correcting grammar mistakes and typos.
Setting writing tone.
Emojis to express your writing emotions.
Quality metrics checker.
Readability meter.
The Premium version starts at $12 (when billed annually) with a bundle of amazing features.
If you wish to explore each and every feature of Grammarly, then you may want to look at this definitive guide on Grammarly.
Overall, if you choose to decide on Grammarly premium, then your yearly cost will be around $140.
With that, I covered almost every useful tool that I use and take pride in suggesting it to my awesome audience.
Now, let's come to the real conclusion of answering the question – how much does it cost to start a blog.
Final Verdict: How Much Does it Cost to Start a Blog on WordPress?
As a beginner, you do not need to invest in all the additional premium tools that I discussed in this guide.
The real answer to how much it costs to start a blog on WordPress is $65 per year.
Just like me, you can start by investing only in better hosting like Hostinger and get a domain name for free.
When starting, use Grammarly's free version to improve writing, use free keyword research tools addressed above, use free traffic sources, etc.
When starting a blog, your main focus should be mainly on three things:
Writing epic content (backed with trusted data, multimedia and great stories).
Promoting that content wherever possible.
Do the above 2 things consistently.
It will take time to see some results but honestly, it will be a great moment of honor if you don't give up.
In fact, by blogging the right way, you can not only cover your investment of $65 but also start generating consistent revenue every month.
Believe in miracles and keep learning.
It will happen.
That ends our long discussion about the true cost of starting a blog.
Hopefully, you learned something new from this guide and perhaps busted the myths of strangers telling you that it costs boatloads of money to start a blog.
If you still have any specific doubts related to this article, then feel free to shoot it in the comments below right now.
I would be happy to answer them all.
Enough talking. Now run away from here and start an amazing blog.
Disclosure: This post contains affiliate links. This means we may make a small commission if you make a purchase.