How to Sign Up with ELeavers and Start Earning Money from your Blog?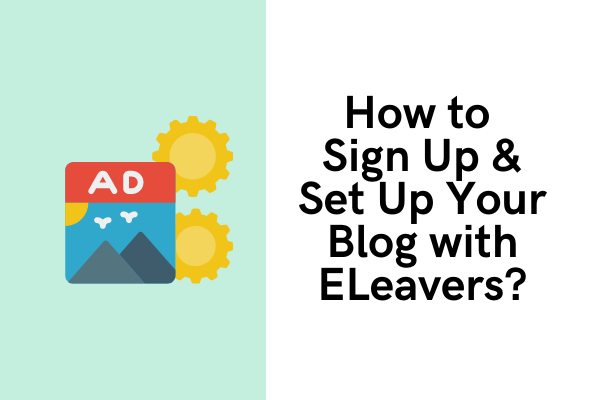 If you are a blogger/publisher or webmaster and looking for an ad publisher network to show ads on your sites and earn money then ELeavers is a fantastic choice. ELeavers is a CPC ad network so you will get paid for all the clicks not for impressions or views. This is a great alternate to Google Adsense. Here we will learn how to Sign Up with ELeavers and Create Ads and start earning money from your blog.
Some publishers often do not get approval from Adsense due to many strict and confusing policy violations. But ELeavers is no less than Adsense in terms of CPC so you get the same level of earning from them.
Benefits of Displaying ELeavers Ads on Your Site:
You get a Good CPC from each click on the ads

Anyone can sign up with them from any part of the World

They allow monetization of all kinds of blogs or sites except adult sites/contents
ELeavers Vs Adsense
ELeavers Ad Clicks pay rates are at par with Adsense for most of the Countries.

ELeavers is mostly used by Clickbank Affiliates to promote links so the PPC bidding is moderately high for Lower Tier countries due to competition. So you get better pay for Ad clicks.

You also earn from clicks from the traffic coming from Pakistan, Bangladesh, India, or any Other Tier II or Tier III countries.

ELeavers is easy to sign up and get approval instantly unless you have content on hacking, piracy, or adultery on your site. You can start monetizing your blog instantly and you don't have to wait for weeks before you are reviewed and given approval.

Adsense is superior in terms of auto ads features, ad customization, and RPM but ELeavers has limited Ad features. They have only a few Ad sizes and you cannot display more than 3 ads on a single page.

ELeavers make a payment whenever your accrued balance reaches 50$ which is 100$ for Adsense.

Google Adsense has a stricter ad policy than ELeavers.
How Much Eleavers Pay per Click?
Eleavers is a pay-per-click company that pays for each click on its ads on your site. Unlike, Ad companies that pay for Impressions you don't get any payment for impressions. So the CPM is Zero(0) for Eleavers.
But Elevears pays a good amount for any clicks it can range from 0.01$ to 5$ depending upon the niche and your target audience. Here is a glimpse of the average CPC on my website.
| Country | Impressions | Average CPC | Clicks | CTR | Earnings |
| --- | --- | --- | --- | --- | --- |
| India | 41970 | $0.0488 | 23 | 0.05% | $1.12 |
| Pakistan | 10727 | $0.0777 | 3 | 0.03% | $0.23 |
| Bangladesh | 364 | $0.0381 | 1 | 0.27% | $0.03 |
| Unites States | 1996 | $0.581 | 1 | 0.05% | $0.58 |
| United Kingdom | 452 | $0.56 | 1 | 0.22% | $0.56 |
This is my one monthly Account Summary at Eleavers ads. My majority of traffic came from India and Pakistan so I ma having low CPC bids of $0.04-$0.07. But users from the USA and UK gave more than half a dollar for each click.
Qualifications Required to Be on ELeavers:
Minimum impressions of 2500 per Month.

CTR(Click Through Ratio) is more than 0.1%

No Pirated, Hacking, and Adult Contents are allowed.
Payment Process:
All payments above 50$ are processed through check or wire transfer after 25days of the End of the month. If your Earnings on 31st May are 57$ then you will b paid on 25th of June.

Service Charge of 2.5$ for each Payment below 50$.

US Publishers are required to submit Tax Identification Number
Sign Up with ELeavers
Signing up with Eleavers is easy and straightforward.
You can check out this link to go to the Sign-Up Page On ELeavers Directly.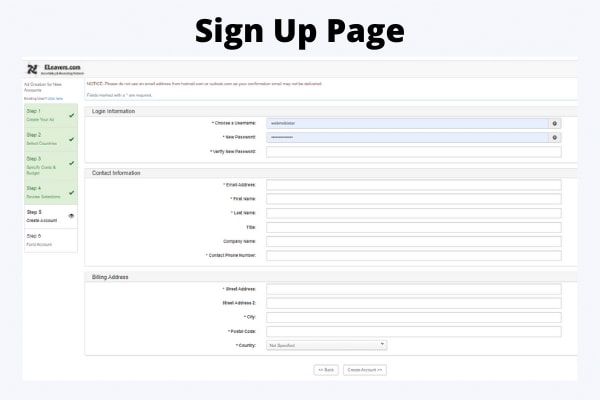 On the first page, you have to fill in your Login and Contact information and proceed to the 2nd Page.
On the 2nd Page fill in your site details like Site URL, Monthly Pageviews, Traffic Source, Visitor Region, etc.
Write a brief site description that describes your site or blog the best. Choose the payment method, there are two options One is Other Where you can take payment by direct bank transfer and another is Paypal. You can change these options later so choose anyone.
Log in to your new account, now it's time to create Ads for displaying on your Site.
Creating an Ad Code:
This is the home screen for creating an ad code. Give it a name and partner sub ID, these are for internal reference purposes. You can give any name.
Choose the type of ad you want to create, Text, Text, and Image or Only Image.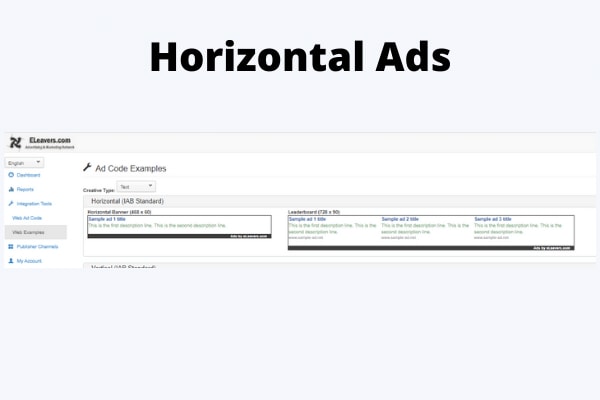 Ads are available in 4 types and different sizes
Horizontal

Vertical

Square/ rectangle

Flexible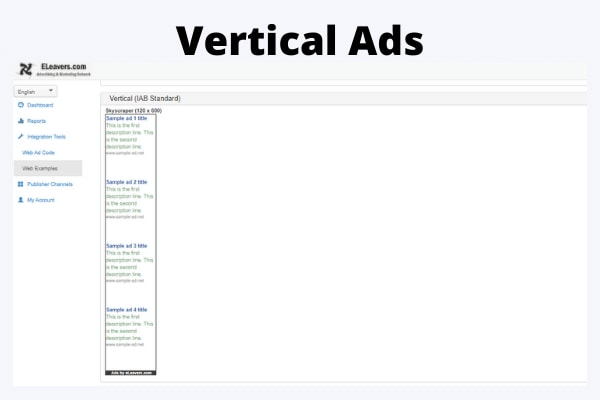 Choose the 1st ad type you want to create, you can change the display colors too. Once all is done click on continue.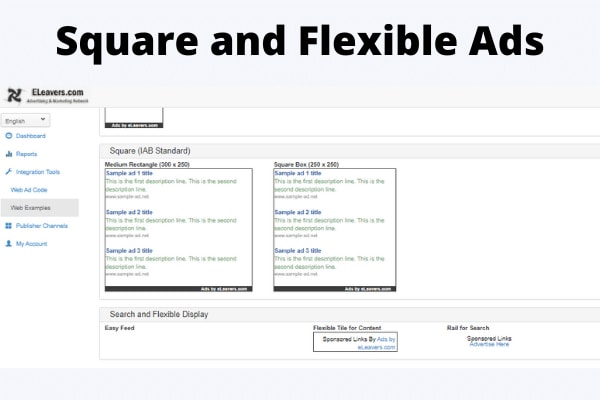 Now you will be prompted to give a Filler content URL this is completely optional and leave it as Blank and click on save.
It will give you three options, Basic, advanced, and third-party ad codes. Choose the basic ad code and paste it into the area where you want o display the ads on your site.
You can repeat the same process for creating a variety of ad codes to place on your site.