15 Earnest Things I Wish I Knew When I Started Blogging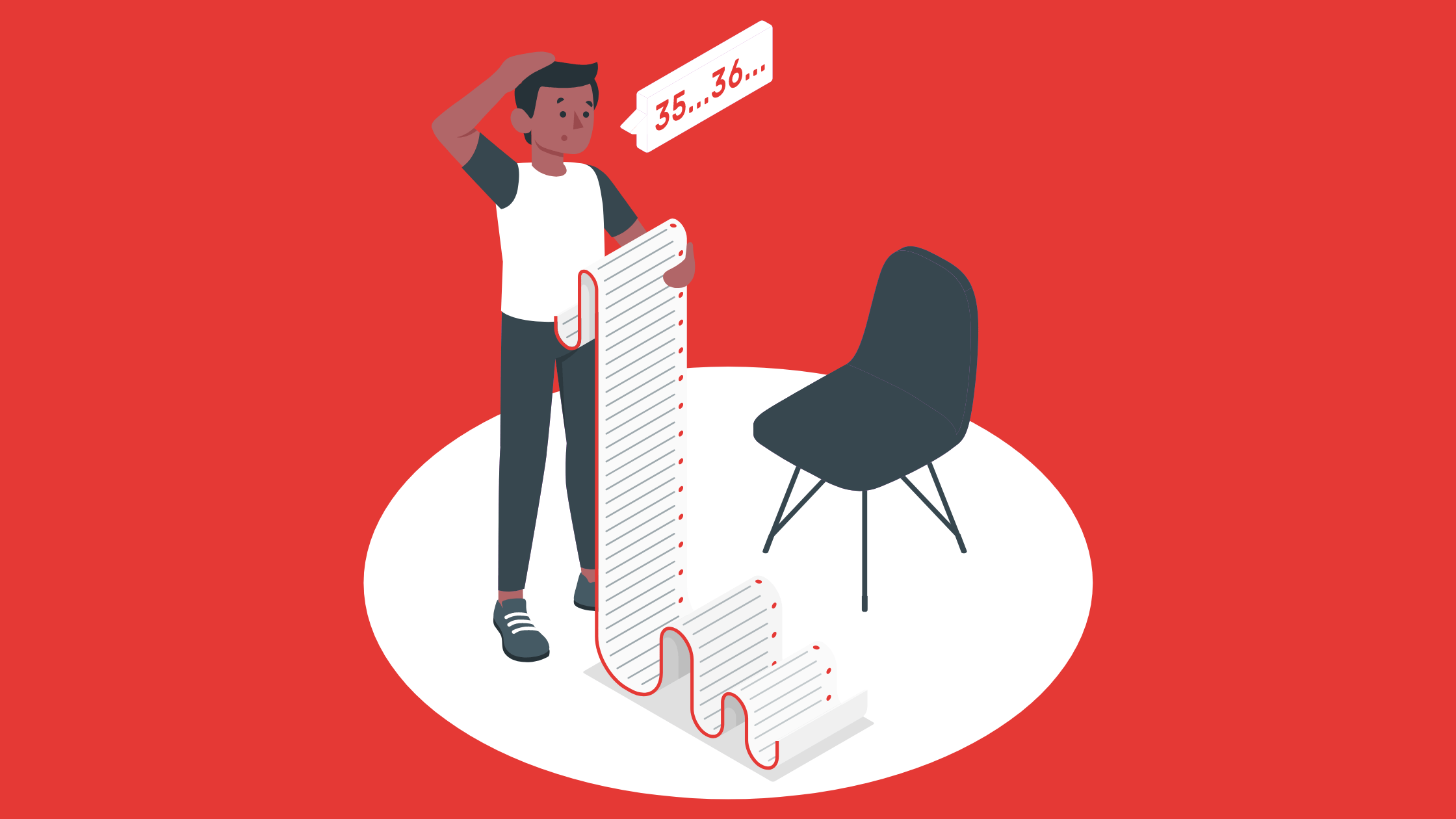 Your friend suggested you start blogging after glancing at your interest in writing.
Being FULLY motivated, you ended up buying a domain and hosting with your pocket money.
As you didn't learn enough about blogging before jumping up into it, you deprecated the decision and BLAMED blogging for your failure.
The actual problem:
As you didn't give enough time to learn about picking a perfect niche, blog monetization, etc, you owned the whole fault.
If you have faced such an issue, don't worry, you are not alone. I faced the same mistakes when I started blogging.
It was such an awful period that I had to give up on more than three domains.
To help you overcome all the mistakes that I made, here are the best 15 things I wish I knew when I started blogging.
Let's begin.
Things I Wish I Knew When I Started Blogging
1. Your niche matters
Blogging is a VAST business and can be scaled without any limits when it comes to comparing it with YouTube & many other online businesses.
However, for your blog to be able to scale up to that limit, it needs to be shortlisted to a specific and relevant niche.
In short, your niche needs to be chosen with utter care.
I remember those initial days when I started my first blog with the tech NICHE. After revealing some drawbacks of the same, I came to know about the significance of a niche.
Because I never knew anything about the TECH niche except the high ticket product commissions, it was a hard time realizing that the moment to SHIFT to another niche had come.
I ended up selling that tech domain and finally set out on a right track after choosing a perfect niche for me.
Though choosing a niche TAKES time, it will be worth all the efforts LATER.
2. Planning your blog content is important
Back in the days when I just started, I was fully motivated to write blog posts one after the other.
But sooner did I realize that I was MISSING something vital.
I was not planning my blog content.
After reading a few blog posts on planning blog content, I started to do the same.
And believe me, I keep patting myself on my back whenever I plan the blog content.
Planning makes a job easier and helps us achieve any task in a LESS amount of time.
In fact, planning motivates us to write more as – all we need to do later is filling in the blanks.

Planning assists in BETTER execution.
Never did I realize that planning can also be such a jolly task if you learn to do it the right way.
Give enough time to planning your blog content and the whole blog structure.
3. Master SEO
SEO is hard to learn.
But the more difficult chore is to not try learning it.
Like every important and somehow complex skill, SEO can also be learned easily if the mentor knows what he/she is talking about.
As SEO covers different aspects ranging from practical usage to technical details, you want to learn it from the PRO.
Here are some of my favorite SEO stars that helped me made the learning process very RELAXED:
Backlinko
Ahrefs
Search Engine Journal
Neil Patel
Gotch SEO
Moz
There may be many other famous blogs that teach exact SEO, still, these are some of my day-to-core for learning new stuff about SEO.
SEO has limitless benefits:
If helps your blog posts bring consist of traffic for weeks, months, and even years.
SEO traffic is stable, unlike social (referral) traffic.
Learning SEO unlocks a new opportunity of income for yourself. (E.g. You can be a client for the online business owners and do the SEO for them).
SEO is all about observing and reacting back to the User Intent.
You do not need any DEGREE to learn SEO.
Therefore, if you are a blogger or anyone who has a website, there should be no reason for you not to practice SEO.
4. You need a team
You love being a SOLOPRENEUR.
To be honest, I carried the same mindset initially. But over time, I learned a very important lesson – you and I can only do so many things ALONE.
For you and your blog to be able to EVOLVE, you need to hire a team of individuals who can save your time by delegating works into parts.
When you JUST launch yourself, I understand the budgeting problem.
Let me be clear about something:
It is not always necessary to HIRE someone to work as a team if you are currently not in a position to. However, you can start connecting with other bloggers from day one & help each other.
Even a single guest posting on your blog help saves your time to keep consistency with publishing articles.
If your audience has some bigger pain points, it may be difficult to find and solve one alone.
But if there are others to help and guide you, you will be easily able to find and solve your audiences' major pain points.
According to Sandler, teamwork helps in nurturing your creativity as you may be able to learn what you didn't know before.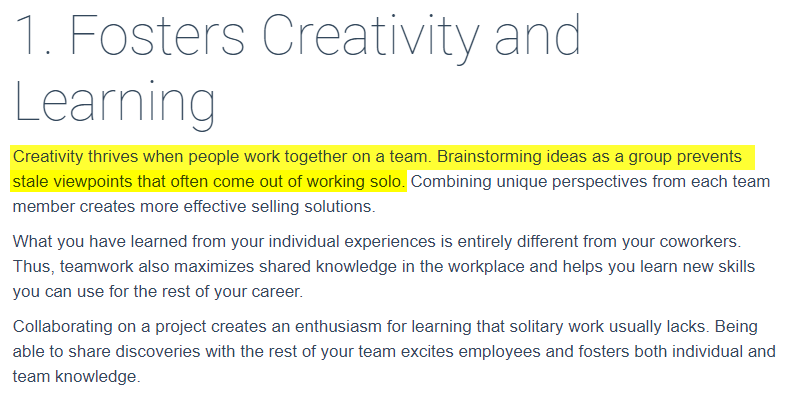 Besides this, there are many other BENEFITS of collaborating as a team. Make huge connections from the commencement and you will know its worth in the future.
5. Interlinking works like a charm
Interlinking is the process of linking your relevant blog posts within your articles. Interlinking helps in passing link juice to your posts and eventually aids in boosting your organic rankings.
But here's a trick:
If you want to interlink the right way, you need a strategy. This article by Bloggers Passion explains the exact process of interlinking.
Let me extract some of the major interlinking tips from it:
Using related posts at the end of the articles and within the article.
Making the process easy by using FREE WordPress plugins.
Using links at the beginning of the article.
If you wish to learn every benefit and the process in detail, you can check out this article.
Interlinking simply works.
In fact, it is one of the main reasons for my posts ranking improving day by day within the first month itself.
Though indirectly, interlinking assists in branding your blog.
Note: Interlinking only works WELL when you work on a specific niche or else there is no point in linking articles that are irrelevant. It will only become worse. That's why NICHE is key too.
INTERLINKING is one of the most important things I wish I knew before starting a blog.
6. Focus on a single thing, then scale up
I have a confession to make.
Like many others, I too used to TRY to be everywhere and thought that it was productive.
The truth?
I was doing it all the wrong way.
I tried to be active on all the platforms ranging from social bookmarking sites to forums. I thought that if I would not do so, I would miss out on something important.
But the OPPOSITE thing happened that was not in my favor. My productivity dropped like a ball.
Put another way, what I learned is – one should first focus on growing our authority in a specific platform & then divert the audience to the next one.
Let's say, for example, you have gained a pretty good amount of followers on Twitter. Now, you have the right to proceed that audience to another platform like Instagram, YouTube, or whatever.
Doing the right things on a single platform is far more productive than peeping through multiple ones.
I bet there will be no FOMO situation.
Try it!
7. Blogging is a full-time business
Unlike in 1994 when Justin Hall created the first blog, it has CHANGED much from a hobby to a mammoth online business.
Unless you are still undertaking it as a hobby, you want to grab some revenue out of your blog.
And there is no reason for you and me to miss this opportunity. Whatever may be your reason to start a blog, there must be some kind out monetization factor included in it.
Blogs are a great way to drive consistent as well as stable traffic to your targeted money pages.
That's the main reason why around 72% of B2B companies have their own blog.
Source: Backlinko
Initially, I used to think that Google AdSense (Direct advertisement) is the only route in terms of blog monetization.
And I could not be any more absurd.
But over time, I came to know the real worth of some of the hottest trends i.e. Affiliate marketing, Sponsored Posts, Online Consultancy, etc.
Blogging has many pros and cons but one of the main merits of it is that you can scale blogging like a business that thrives in this deafening online world.
Also, many bloggers were initially doing some other 9-5 job and then turned into full-time bloggers. One of the successful examples is Harsh Agrawal from Shout Me Loud.
8. Blog post comments should be heard
Brian Dean from Backlinko is one of the top SEOs out there.
He too believes that one should reply to every comment written by our readers in the blog post.
Benefit?
Blog post comments not only help in solving additional queries that your readers shoot but also assists in developing concrete connections with them.
The other major benefit is that sometimes it can indirectly help in boosting organic traffic.
How?
Many bloggers believe that sometimes when you omit writing a key keyword and your users unintentionally write it in the comments section, it can be a BOON.
Google does look at comments too.
Though using the comment section in your blog posts is not a COMPULSION, it is better to use them because the pros outweigh the cons.
People like to comment on those blogs that reply and solve some kind of pain points.
9. Write like a human, not a robot
I have seen many bloggers writing JUST for the sake of writing and typically for the search engines.
This approach may help you rank in Google a few times but it is one of the biggest user experience destroyers.
Readers like to read stuff that is engaging & most important written in a storytelling manner.
You do not need to be a great writer to write a great blog post.
All you need to ADD are some emotions that help your audience understand the type of article you are writing.
To write your blog content in the best way possible, you need to know how to plan your blog content.
They should understand yourself & your writing.
10. Stop looking at the analytics
Let's face it:
The initial months of blogging are too tough for almost all of us when our blog brings in near to ZERO traffic except for some referral visitors.
These are the months where we keep longing for organic visitors and keep hovering at the analytics reports just like the stock market movements.
Stop doing that!
Organic traffic will not originate until you start taking some consistent positive actions for it.
For example, if you want your blog to bring in passive traffic every single day, you will need to do the following stuff regularly:
– Publishing epic content.
– Interlinking posts.
– Updating old articles.
– A track on on-page and off-page SEO.
– Ethical backlink building.
– Improving your storytelling style.
– Leveraging MULTIPLE sources for content promotion.
– Analysing the results.
Etc.
Writing blog posts fasts may help in keeping up the consistency in publishing content. However, do keep in mind the quality while doing so.
Focus on the quality of the content and not on the TRAFFIC charts at least in the beginning.
11. Nothing good ever comes for FREE
Businesses require at least some initial funds if not an angel investor to commence rightfully.
Similarly, as blogging is a business, it requires an initial investment in domain and hosting.
For example, if you are a beginner blogger and want to go with CMS WordPress, you may want to start with Bluehost which is one of the best and affordable hosting out there.
One of the best things that I like about Bluehost is that they offer a free domain if you buy hosting from them.
No wonder why millions of websites are powered by Bluehost due to their easy-to-use interface, quality support, one-click WordPress install, and a lot more covered.
If you want to succeed in blogging, you need to pick a hosting provider that offers fast services and their server that are at least 99% uptime. That's the main reason why Bluehost is a game-changer.
No one likes to wait for lazy websites to load after a decade.
Never compromise in quality in every aspect.
If you invest in the right tools, there are high chances of getting your investment back in a record time.
You can also try a host that offers a free trial of their service so you can test them without paying a cent upfront.
My friend Nikola Roza has a whole list of such hosting services on his blog. Check it out!
12. Build the list from day one
You are a pro blogger. You have great & stable monthly organic traffic every month. But for some unfortunate reason, your traffic is unable to convert.
Well, here's the deal:
You are not building your email list.
Maybe you are thinking not to do it at all or you are pondering upon it in the future.
Do you know why do all the great blogger's new articles immediately rank on the search engines?
It is because of the email list.
Whenever they publish a new guide, the first thing that they do is to send it to their email subscribers. Google counts referral traffic and if you have highly targeted readers in your email list, there is SURETY of them reading your blog post and commenting on it.
This is a positive signal for Google and it starts pushing your posts higher and higher.
And that's the main reason why many smart bloggers give the first preference to the mail list.
But why email list over other platforms?
An email list is a highly targeted list. No one simply gives you their email address unless they find something valuable from your blog.
Also, email is a one-to-one conversation and a peaceful place to convince your readers accordingly.
Not building the email list from day one is one of the dreadful mistakes that I have made over the past period.
You can start with a free opt-in like a template, printable, or a valuable free eBook like mine: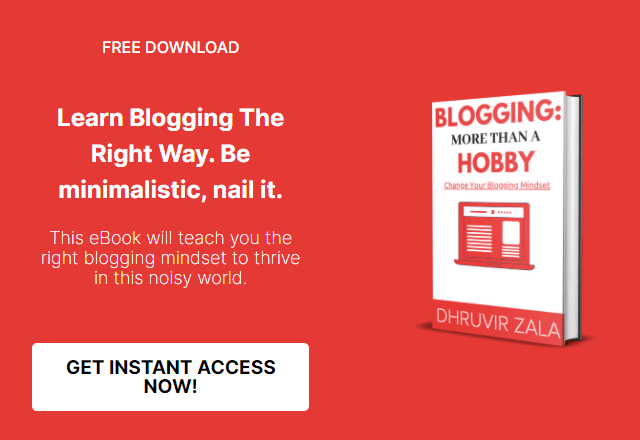 One of the best email marketing platforms is Get Response. It not only allows you to connect with WordPress and do crazy things but also lets you send a targeted email to your readers, manage everything in a single place itself, create jaw-dropping landing pages, and countless other features.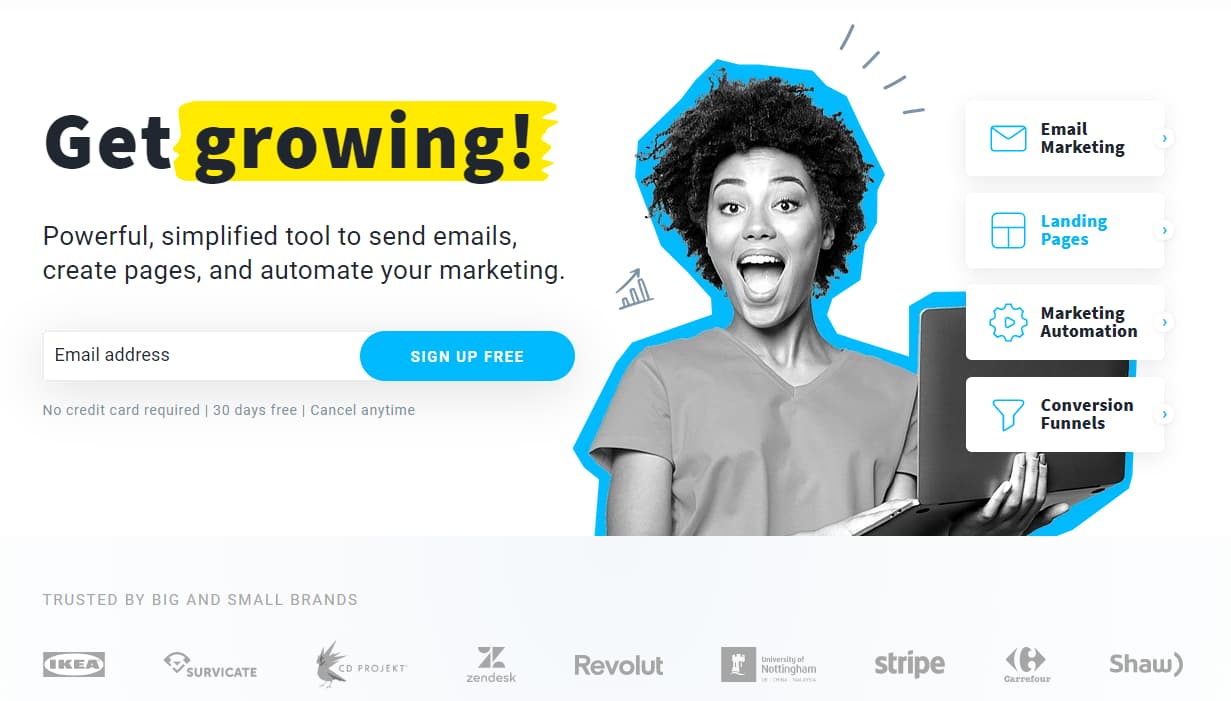 The best thing?
They are available with a free plan till you reach the first 1000 subscribers. Then it is all yours whether you want to upgrade or continue with the 1000 subscribers.

GET STARTED WITH GETRESPONSE FOR FREE

Start building your list right now. It is not complex.
13. Writing is not everything
You may be great at writing.
But here's the UGLY truth:
Unless you know how to influence your readers & search engines most simply ever, it will be a tough time.
In short, writing is not everything is blogging. In fact, it is just a little part of it.
As discussed earlier, you do not need to be a great writer to thrive in blogging.
No doubt, content creation is crucial in creating your blog's brand.
Yet, blogging is an ocean. Therefore, you will need to learn a whole lot of new things to cope up with the latest google algorithms.
The best way to stay updated in blogging is?
To follow successful bloggers of your niche on social platforms, to join their niche, to keep an eye on Google news related to blogging (especially search console and ranking factors), etc.
The more information you have the better prepared you will be for any blogging hurdle.
Make sure you are not STUCK only on the writing part but focus on each chief trait.
14. Never run after perfection
Don't judge me but I was a perfectionist at a time.
From writing a blog post introduction to the whole blog launch checklist, I wanted everything to be perfect.
I thought that perfection is EQUAL to the best outcomes.
But the reality was something different.
The first few weeks of perfection went very well but over time, I came in contact with a very famous word i.e. PROCRASTINATION.
Yes, I started delaying things by putting on perfection as a sheer excuse.
Instead of writing additional blog content, I started tweaking my homepage after getting inspired by new sites every day.
It was doing more harm than good.
So, I finally decided to modify the existing plans.
Instead of running behind perfection, I started to chase excellence.
I would try my best to do a particular task without being influenced by outsiders and then finish off that project once it gets completed as a whole.
I have observed that perfection not only leads to delay in completion but also clues to multitasking.
Stop pursuing perfection, it will only seem good for some time.
15. Keep learning
Last but not least thing that everybody should know while blogging is – to keep learning new skills.
If great & successful people with billion-dollar businesses can take out some time to learn new things, why can't you too?
You do not need to buy courses from Udemy or any special mentor to learn new things. As Elon Musk once rightly said, "it is possible to learn crazy things for free as everything is available for free on the internet".
All you need is a DEDICATION to keep learning. Never stop learning.
Because no matter how great you become in your field, there will always be a time when your competitor will have a chance to outrank you if you are not up-to-date on your niche.
Prepare yourself in a way that no one can outrank you till you survive.
I always thought that school/college/formal education is all you need to perform innovations.
It was after learning new things and reading books when I realized that self-education is the key to succeed even in the obscure niche.
Therefore, make sure that you learn till you breathe. It will be fun.
Over To You
These were some of the best things I wish I knew when I started blogging.
Blogging is a great option.
But after overcoming the blogging mistakes, blogging becomes much more fun and great.
This was all from my side. Now, I would like to hear from you.
Which of the 15 learnings did you like the most?
Also, is there any wisdom that you experienced yourself which is not mentioned here?
Either way. Let me know by leaving a quick comment right now.