Flyout Review 2023 – Monetise Your Blog Today (With Proof)
Pros
Best & free earning platform (through sponsored posts) for bloggers.
Clean and easy-to-use dashboard.
Authentic and prestigious as per the records.
Used by many bloggers and brands all over the world.
Builds a deep connection between bloggers & brands.
Quick and easy payout system with a profound support system.
Cons
The approval process is somehow strict.
Your blog can be rejected if you decline 3 offers continuously.
A blog should not contain more ads or sponsored content before applying.
TLDR Flyout Review
Flyout is a free sponsorship site that connects bloggers with brands. Once you get approval, brands can see your site and if they like what you do, they can offer a pre-written & unique blog post.
All you need to do is to paste that sponsored article to your site and this is how you get paid.
With all the great opportunities without stepping out of your site, all I can say is that Flyout is great for all those bloggers who are looking to add an extra income stream through their blogs.
This is a full-proof review on Flyout.io, a website that can do wonders for bloggers (especially beginner bloggers).
In this review, I will tell you:
Exactly how to get approved with Flyout.
How to make money with sponsored posts.
How to keep earning more by doing almost nothing.
And lots more…
Let's dive right in.
Intro To Flyout.io
When it comes to grinding out and earning your first dollars from blogging, it can be a pain for many.
Like any other business, blogging is its own pros & cons.
Ads can take too much time to get approved, affiliate marketing needs serious patience, etc.
So what should you do to monetize your blog from day 1?
I had the same issue until I ran into a blog-savior & noob-friendly site called Flyout.
Until then, I never looked back.
I received two offers for 15$/post each within just a few days of getting approved. Fortunately, I accepted it as it matched my niche.

The site works great and people are getting results + withdrawals.
In fact, one of my YouTuber friends Mangesh received a 100$ payout for a single post directly into his bank account.
What is Flyout.io?
Flyout.io is a site that helps bloggers connect with brands and create a win-win situation for both parties.

In short, flyout is where brands pitch bloggers like you and me to post a sponsored article given by them.
Flyout in itself helps in branding your blog by giving it exposure.
After successfully posting the given article, you get paid a specific amount (minimum 15$ per post).
Here, you don't need to worry about:
Writing a blog post.
Adding internal or external links.
Creating or curating images and graphics.
All you need to do is post the given article and submit the blog URL on Flyout.
There are many other working methods like Pinterest affiliate Marketing, ads, etc that are proven to be converting.
However, I found this method very unique and worth giving a try.
Beneficiary Audience
To shorten the list, Flyout is beneficial for the following group:
Bloggers
Website owners
Affiliate Marketers
Online Entrepreneur
Or almost any person who has a self-hosted website and unique content.
Note: Flyout has strictly declared that they do not approve free hosted sites from blogger.com (more on that later).
Therefore, you need to create a WordPress website. While creating a self-hosting website, purchasing hosting and domain are necessary.
Bluehost serves to be the best and affordable place to purchase Domain & hosting with 9 million monthly satisfied users.
Flyout is specially created to help new bloggers monetize their blog content easily.
Why Flyout.io?
Flyout is free to use. You do not need to pay charges to get your blog approved. The only thing you need is a blog that has good content and some traffic.
Therefore, there shouldn't be any denial in not using Flyout.
First of all, they offer great earning opportunities to earn and second they help bloggers build harmonious relations with brands.
Therefore, it is advisable to use this platform. It can become your extra income source.
Pro Tip: Do not accept all types of articles just for receiving money.
As I showed you how I rejected one article on some "DIY tips" as it didn't match my niche and interest.
Similarly, you should only accept relevant posts to maintain authority and build trust among your audience.
As per my expertise, Flyout is the easiest way to kickstart your blogging career and earn some passive money.
But first, read some of the basic criteria to get quick approval in Flyout.
Flyout Approval Criteria
As per Flyout, your blog must be at least 6 months old with high-quality articles. However, if you focus on quality, you can even get approval within less time.
You will be asked to connect your google analytics for traffic tracking. If you have started getting organic traction, it is a plus point for you.
The blog should contain good design and easy-to-read fonts. Also, the navigation menu should be simple but effective.
Your blog should include all the legal pages like About Us, Contact Us, Privacy Policy, etc.
The most important thing: Your blog should not promote any adult or irrelevant content.
Keeping in mind the above points and acting accordingly will make it easier for you to get approval.
If you wish to learn about the approval criteria in detail, you can visit their official page
Now, let me tell you the exact process of submitting your blog on Flyout.
How To Use Flyout.io?
Firstly, hop on to the flyout's official website from here.
You will land on the homepage of the website where you need to click on the 'Sign Up' button.
After clicking on the sign-up button, you need to check the eligibility of your blog.

Afterward, you need to verify ownership of your blog by pasting a given code on your website.

Here's how to do it perfectly:
1. Select 'Verify with HTML Meta Tag' and copy the given code.
2. Go to your WordPress dashboard and install and activate a new plugin named 'Header & Footer Scripts'.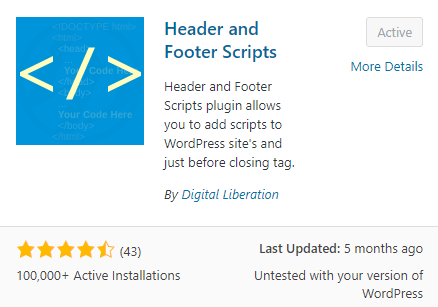 3. Paste the copied code in the header space of that plugin.
That's it. Come back to Flyout and click on the 'Verify' button and your blog's ownership will be verified within no time.
Most things are almost completed. Now, you will be asked for some of your blog details and then your account will be created.
Your work is over.
After a few days, you will receive either an APPROVAL or REJECTION email.
Note: While entering blog details, make sure to fill in the correct email address because it is where you will be notified about new sponsorship emails too.
Luckily, one of my blogs was approved within 24 hours of submitting the application form.
After approval, you can change some of your blog details. However, you will not be able to change the price per post until your traffic increases.
If your website has a good amount of organic traffic, then you may be able to charge more per post and increase accordingly.
Once your blog is approved by Flyout.io, you can log in with your existing id and you will land on the dashboard.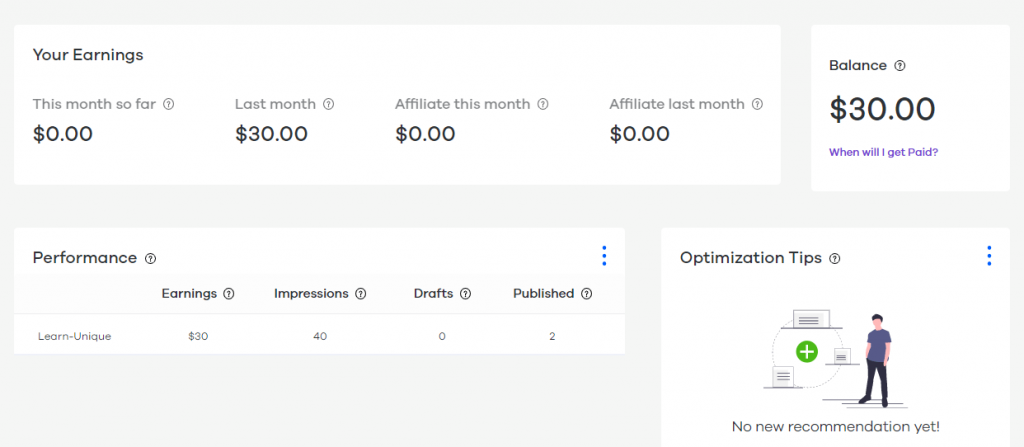 The dashboard is where you can track your earnings, impressions on the blog, published articles, etc.
The Flyout's interface is so cool and easy to use.
New Offers are where you will be able to see new sponsorship offers. Don't worry, you will also get an email every time a brand/company is willing to publish an article on your blog.
Note: If you fail to accept any offer within 72 hours (3 days), then the specific order will get automatically canceled.

Orders are where you can see all the sponsorship orders including those which you already accepted or rejected.
Let me show you the request that I rejected.

You will be able to preview the article by clicking on the 'preview' button on the orders tab.
The blogs tab will help you keep a track record of all your blogs that gets approved by Flyout.

There are some more untapped features in the blog tab like Connecting Analytics and Instant Publishing.
You will get to know each of them if you keep reading.
Then comes the most awaited tab a.k.a Payout. This tab helps you to get your payment.
If you are from India, they provide direct bank transfers.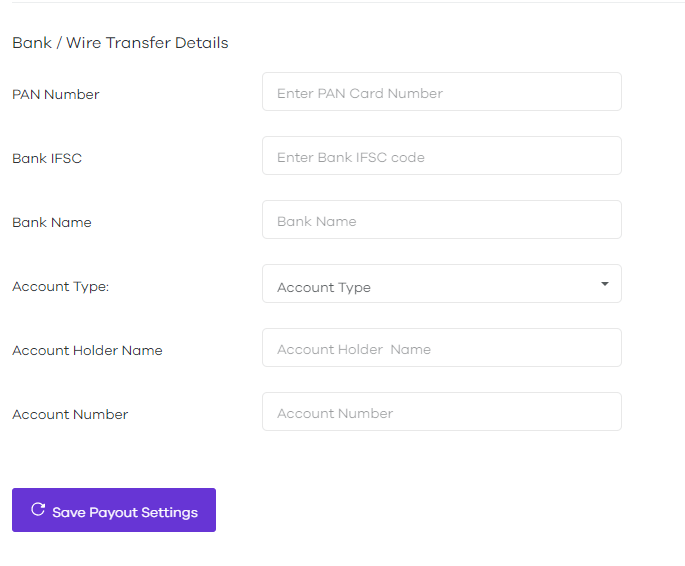 But in the case of countries like the USA, you can connect your PayPal account easily.

It means that if you earned 100$ last month, you will receive that payment on 14-20 of this month.
Luckily, Flyout accepts users from almost every country. Therefore, anyone from the globe can accrue an advantage.
Note: Flyout pays all the publishers on dates between 14-20 of every month.
This was all about getting started with Flyout and creating an extra earning opportunity.
Now, let's discuss those untouched features that will help you boost your earnings.
Untapped Flyout Features
1. Connecting Google Analytics
As discussed earlier, you will see a button to connect your Google analytics with a flyout.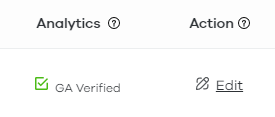 But why is this helpful?
By providing transparency, more brands will trust you and approach you.
Besides this, the Flyout team will also allow you to increase the price per post once your traffic increases.
This is only possible if you keep your analytics connected.
While connecting the account, the only thing you need to do is to paste your analytics tracking code on Flyout.
You will be able to do it easily. However, if you are facing any further difficulties, make sure to check out how to fix them.
2. Instant Publishing
This is one of my favorite flyout features. In fact, this feature helped me get my first sponsorship post order.
If you enable instant publishing, companies/brands can directly publish articles on your blog without your presence and you get paid.
How to enable Instant publishing?
They will tell you to install and activate a JSON security plugin and then create an Author account in your WordPress admin panel.

To keep everything clear, they have already published an article on enabling instant Publishing for your blog. Learn to enable Instant publishing.
Flyout team even declared that Instant Publishing can boost your earnings by 78% which is great.
Is Instant Publishing Safe?
There is no harm in enabling Instant Publishing. The author's account is safe. They can only publish and trash their posts.
Nothing above that.
However, if your blog is niche-specific and you want only specific categories of articles to be published, then you can keep it disabled.
3. Flyout Affiliate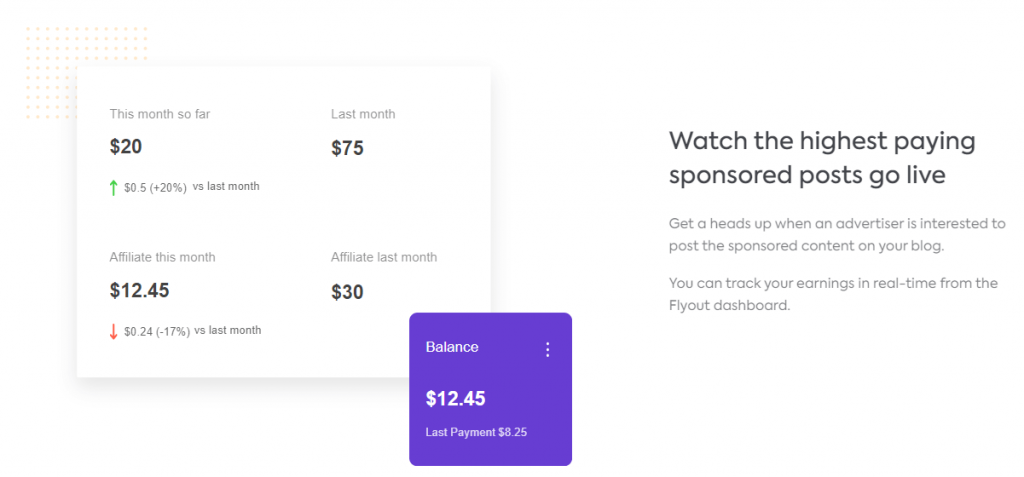 This is great news and an eye-opener for all bloggers and even affiliate marketers.
Who doesn't like Affiliate Marketing? Everyone does.
This is the best passive income opportunity.
Everything's almost done. We have reached the conclusion. Let's end it happily.
Commonly Asked FAQs On Flyout Review
Flyout Review – Wrapping Up
Fylout.io is an amazing and more important free platform to monetize your blog from day one with the help of sponsored posts & start making lucrative passive income.
It will help you increase your no. of blog posts as well as blog writing speed as you will keep receiving a handful of articles that you have to publish on your blog.
I recommend using Flyout as I and many other bloggers are using it and getting positive results.
The site's performance and services are too good. Their help center is a boon for new bloggers.
This can't be more precise.
This was all up to me. I placed a legit earning platform in front of you.
I hope you learned something new from this and create an extra income source for yourself.
Because this is what we do at Scale Blogging. We help our readers to find out the best side hustles and create online profitable businesses.
Now, I would like to hear from you.
Which Flyout feature did you find the most interesting?
Was it the Instant Publishing or Price per post? Or anything else?
Either way, let me know by leaving a comment below right now. Also, share this useful Flyout Review with all your blogger friends to help them too.
Disclosure: This post contains affiliate links. This means we may make a small commission if you make a purchase.