How To Enjoy Writing- 11 Sensational Ways To Enjoy Your Writing More In 2023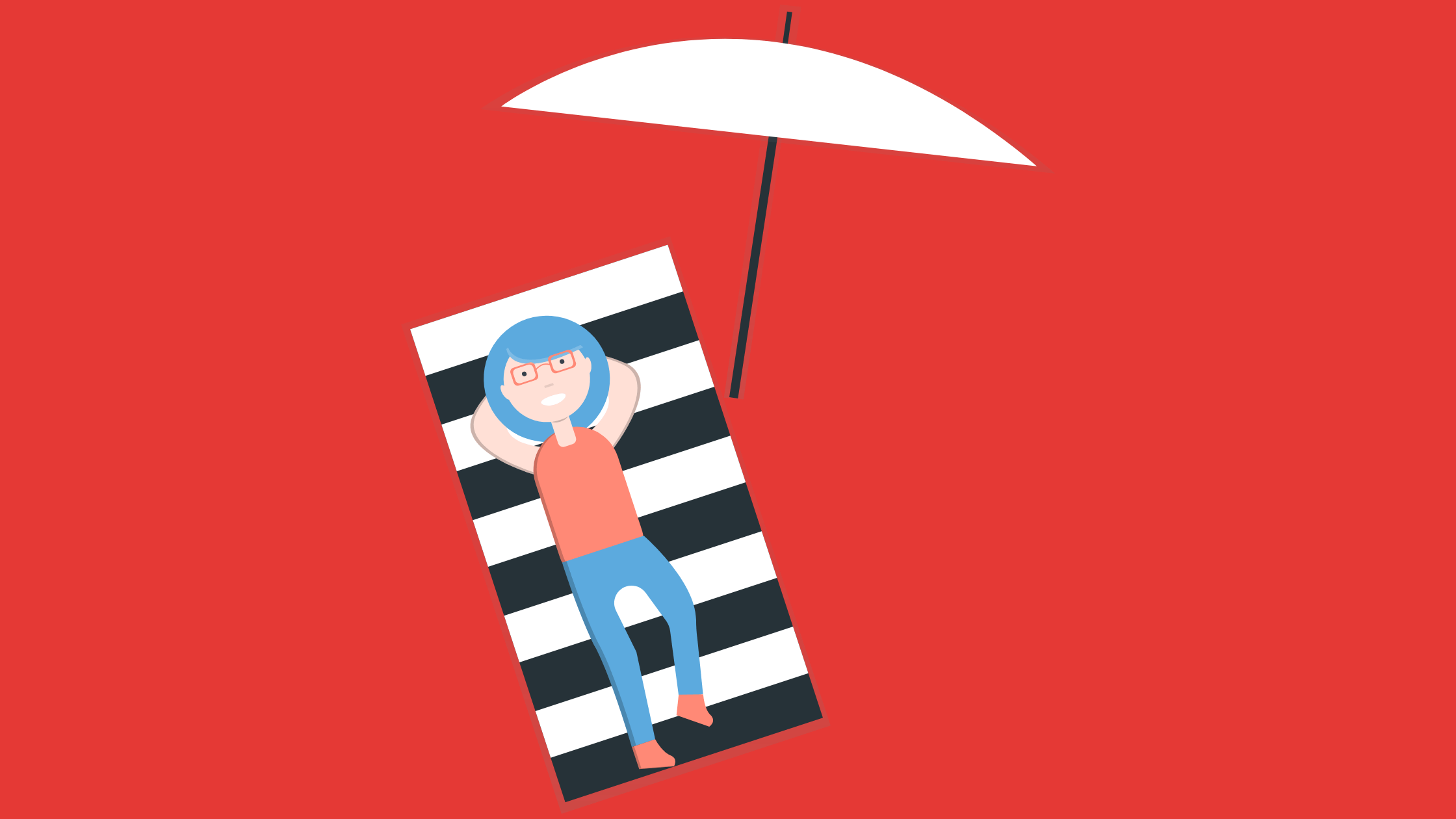 You decided to get your hands dirty into the sea of writing.
Everything was surpassing until you realized that you are not enjoying your writing anymore.
In this case, several of us quit.
But let me tell you, losing interest in writing over time is common amidst all.
Even great writers sometimes find it difficult to solve their audience's pain points and therefore they face challenges completing their books.
If you are looking for the right steps on how to enjoy writing, then you will love this new guide.
Let's begin with the 11 proven ways to enjoy writing more.
How To Enjoy Writing
1. Know what you are talking about
2. Have a swipe file
3. Examine your rivals work
4. Start writing repeatedly
5. Eliminate intrusions while writing
6. Never write without planning
7. Proofread every written piece
8. Add humor to your writing
9. While writing, just do that
10. Read and never stop
11. Reward yourself after completion of the creation
11 Sensational Ways To Enjoy Your Writing More In 2023
1. Know what you are talking about –
Do you know the most splendid way to enjoy your writing more and more?
It's by writing on what you love and have at least some knowledge.
Put another way.
If you want to keep writing for the long run, you need to write on the topic (or topics) you surely care about.
You may, for example, like to write on motivation rather than technical stuff, and so forth.
And it's truly okay to not recognize your writing voice from the beginning itself.
You may take time to find out what type of writing do you typically prefer and the time may vary from person to person.
Therefore, even if you have no current clue about what you love, don't fret. Just keep searching for it and you will one day find it.
When I started blogging, I didn't learn too many things about blogging before keeping my foot in it.
For example, I didn't know the pros and cons of blogging. Similarly, I also didn't know what type of writing really drove me crazy.
Therefore, I started experimenting with different forms of writing by practicing them.
Someday, I would write a review of a tech-related product. Likewise, I would try different writing voices and patterns.
Similarly, you can try to surf for the domain that interests you and in which you can keep writing the whole time.
Doing this may even help you find your first reason to start a blog.
2. Have a swipe file –
A German philosopher named Friedrich Nietzsche was the foremost philosopher to write on a typewriter.
This means that they would really find it difficult to create and manage a swipe file containing precious golden phrases.
Luckily, gone are those days where it would take too much time even to jot down few ideas.
A swipe file is a soft copy containing all the important words, sentences, case studies, etc that are mainly used by copywriters to keep themselves aware of the trend and to never miss out on any verses.
A swipe file is not limited to the copywriter. In fact, anyone can create it to save & store any type of useful information.
I used, for example, a tool named Notion to create a swipe file regarding the words and their synonyms which I find most fascinating.
Similarly, you can create any type of swipe file. For example, an email marketer would likely save others' emails for some glimpse.
On the other hand, a blogger may want to improve his/her vocabulary by forming a wording swipe file (just like me).
A swipe file will aid you when you will run out of words and therefore motivate you to write without delay.
3. Examine your rivals work –
I am fond of watching motivational videos on YouTube.
Recently, I was watching an inspiring video as my exams were appearing near 😂.
The guy in the video said the following line which caught my interest – "It is not enough to keep working anonymously. What you also need to do is to see how well are your competitors preparing. Or else, you will end up studying for 6 hours/day when the other might be putting in 13-14 hours every day."
In this way, you are not comparing yourself with others. You are instead coping with the changes that occur in your surroundings to tackle the competition
Observing your competitors' work will eventually warn you by not making the same writing mistakes that they committed.
Not only that. You can also observe their writing style and see what is working best for them.
It is also fun to check other works.
For example, I have created a list of all the bloggers who are my rivals and I keep looking on their blogs for some useful insights as well as an opportunity.
It solves more than half of my problem of coming up with writing ideas.
4. Start writing repeatedly –
Consistency has always been the home to success.
To become a better blogger, the best thing I could do to achieve it is by practicing writing daily.
Initially, it was difficult. I would frequently deal with writer's block.
Although, I kept going and started writing on sites like Quora and LinkedIn.
Not only was I enjoying my writing, but I also started getting traffic from those sites.
It is not necessary to write every day. However, if you set a daily target to write at a specific time, you will be more likely to accomplish it every day.
For example, I like to write at night. You can choose what fits perfectly for you.
Even if you are a free writer or a dairy/hobby blogger, you can adapt this technique.
According to industry reports, writing regularly has multiple benefits. You can express yourself better, improve your memory, improve your vocabulary, etc.
You cannot enjoy writing if you don't drill it at a regular interval.
5. Eliminate intrusions while writing –
Distractions are part of our daily life.
But do you know what's even worse?
We take it for granted.
The preeminent way to get rid of your distractions is by hiding your phone far from your working table.
Turn off your phone to silent, turn off all the notifications, and put it in the cupboard.
You can take a few minutes' hiatus after working for certain hours to refresh your mind.
Try to minimize the use of social media platforms since they are one of the biggest distractors.
You can also minimize distractions and enjoy writing by keeping your surroundings clean.
As an avid minimalism follower, I like to keep my working table clean and clutter-free. This in turn helps me write more efficiently.
If you would like to learn the best practical methods to work in-depth without distractions, I would recommend you to read the book "Deep Work" by Cal Newport.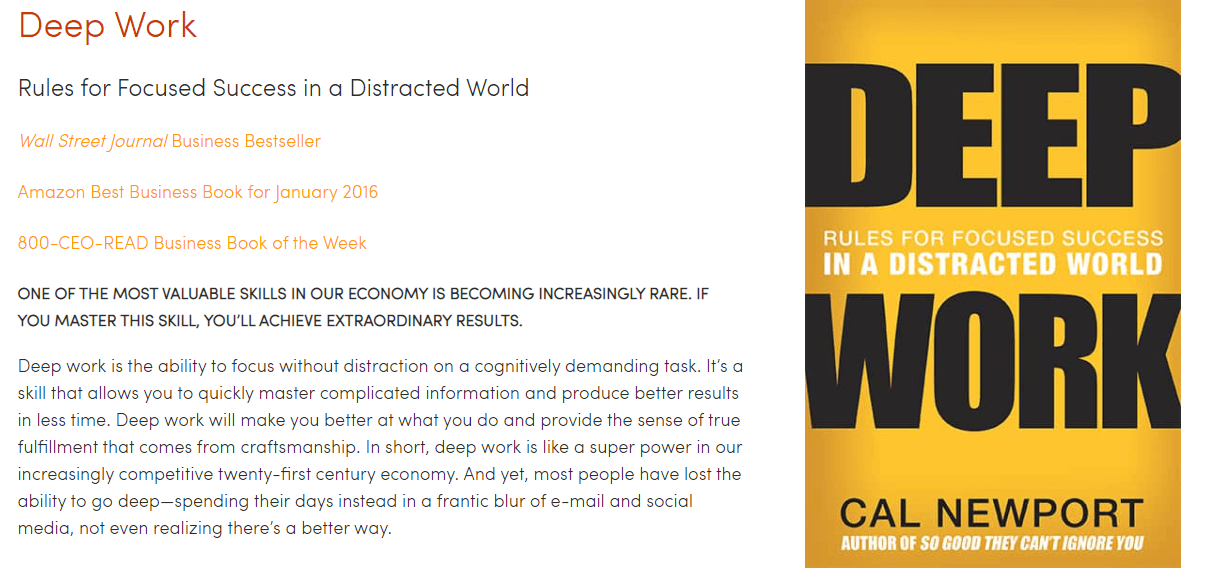 More than enjoyment, a distraction-free environment brings peace within the soul to work merrily.
6. Never write without planning –
Be it any field ranging from technical to non-technical, planning is crucial.
Work done with and without planning would deploy results at the differentiation of length.
According to Lumen Learning, planning any type of work helps in allowing true flexibility.

I could never imagine writing great blog posts without planning.
In fact, I even recently published a definitive guide on how to plan blog content so that my smart readers like you may find it easier to write with FLOW.
Many people think that writing requires no planning.
As per my experience, it is not compulsory to plan your content. However, if you do so, you are already ahead of the majority.
Planning will help you commit as few errors as possible.
Before writing anything, you can create a rough outline (table of contents) and then start writing.
I use Trello, for example, to plan and outline everything related to content marketing.
Planning will save you time by not opening multiple tabs and make you love writing.
7. Proofread every written piece –
No doubt, proofreading is one of the most tedious tasks when it comes to editing and refining the final piece.
But believe me, once you start doing it regularly, you will come up with much better content.
The best way to proofread any content is by reading it aloud. By doing so, you will come to know what fits in the sentence and what does not.
Note: Don't start proofreading just after finishing writing the content. Give yourself a short break and then come back to edit.
To be honest, proofreading has not only assisted in making my writing sound enjoyable, but it has also helped me write blog posts faster as I already learn from my previous mistakes and save time by not committing them again.
P.S: Grammarly is the best and my personal favorite grammar correction as well proofreading tool out there.
Read our definitive review on Grammarly to learn more.
8. Add humor to your writing –
Laughter increases your blood pressure as well as your heart rate (source).
You can make anyone's day great by making him/her laugh.
They say…
Humour works only in oral communication which is unquestionably incorrect.
In fact, as an avid reader, I have seen many blogs that make me laugh just by reading them.
Remember, words are so much powerful.
Humour does not need to be funny in the direct sense all the time.
Here's an example of indirectly used humor in my author bio:

I wrote poor boy which is funnier as it is connected to the sentence and I am somehow gaining sympathy for myself.
Humour lets your reader read every line without being bored.
You can add humor whenever you try to feel that your reader can bounce off your page.
For instance, I sometimes try to add humor while writing an introduction as well as ending the blog post so that they can take some action (email sign up. article share, product pitch, etc) instead of closing my article.
You can be creative in your own ways. In this way, you will enjoy your writing and your audience will adore reading it.
9. While writing, just do that –
I love this quote by Robin Sharma – "Stop managing your time. Start managing your focus."
If you perform each task with maximum focus on it, then that task will surely pay off.
Similarly, in writing, you should focus on one thing at a time.
When you are writing, don't do anything else. Keep a water bottle near you to keep yourself hydrated without getting up from your chair.
I know it is hard but only hard things will make your life easier in the future.
If you are unable to regain focus, it's okay. It will take time.
Use time blocks and organize your hours.
Once you get used to it, you will not move until you are finished with your particular piece.
And the happiness that you will experience after finishing writing in a single sitting will be immense.
Stop multitasking and start focusing on a single thing at a time. You will acknowledge yourself later.
10. Read and never stop –
I want to confess something.
I was not a good writer. I do not consider myself a great writer.
My writing was inferior until I started reading books. In fact, reading has contributed to one of the major components of my writing improvement.
Therefore, a big kudos goes to reading 🙂
Henry Miller did all his best reading sitting in the toilet. Yet, you do not need to crib him.
The best way is to set a specific day free for reading just like Bill Gates free-thinking weeks.
I have kept Sunday as my reading day where I do nothing but reading anything (books, blog posts, etc).
And I am fortunate to say that after following this reading schedule, I can write better. And more importantly, I started enjoying my writing.
There are new words that I discover daily by reading and eventually use in these blog posts.
Besides all these, reading has multiple benefits. Reading for only 6 minutes every day can ease your tension by up to 68%.
And that is the main reason why I always keep a book or two with me.
Initially, I used to think that reading books is overrated but now I am obsessed with it and I bet you will too.
Reading is one of the uppermost things that I wish I knew when I started blogging.
Start reading whatever you like to read, the dots will begin to connect soon.
11. Reward yourself after completion of the creation –
Hard work is necessary.
Achievements are satisfactory.
But when we combine both and set a reward for ourselves after completing each task, nothing beats that.
The idea of a reward system is so popular that even big businesses follow it.
People love incentives and when you give them to yourself, it converts into profound delight.
You do not need to give yourself financial incentives every time. You can do something minuscule than that.
You can watch a favorite YouTube video, for example, after finishing whatever you were supposed to write.
Or you can tick off that task from your to-do list.
All of these are incentives.
Choose what type of gratification works for you and start grinding.
You will enjoy the process of writing when you know you will obtain something at the end.
What do you say?
These were the foremost steps on how to enjoy writing more and again.
I hopefully assume that after applying these steps, you will be able to enjoy writing at a length.
Now, I would like to hear from you.
Out of the 11 proven steps, which one are you going to try first to enjoy writing?
Is it rewarding yourself? Or is it proofreading?
Or maybe something that I missed in this article?
Either way. Let me know by dropping a comment below right now.